Different Types of Slot Machines Available Out There
Nowadays, there are so many different sorts of slot machines out there, it became very hard to understand the way each one works. Since it is very important to know how to choose a slot that fits your playing style, it is mandatory that you know all the different types of available and gets right down to all of their peculiarities.
Also, you simply don't want to end up on a slot that can't be supported by your bankroll. The slot you choose needs to feel comfortable, and it should never stop being fun to play. Now, let's pick out some slots, shall we?
Single Coin
You will struggle hard to find a venue that has these. Single coin machines are now considered obsolete, as modern machines now accept money bills and even multiple coins per each spin.
These aren't really advanced any more, so casinos simply don't offer them. Another important factor that needs to be considered is that these aren't as profitable as later generation models.
If you manage to find one, you will have a truly classic gambling experience!
Multipliers
These are basically machines that can take more than one coin and that have a payout ratio that's in accordance with the number of coins you use to play. The first time we had the pleasure to play with these was all the way back in 1987 when Bally introduced them. These can be found in most casinos, as they encourage players to play with much bigger bets.
All of the following types are actually all different variations of multipliers.
Buy-Your-Pay Machines
These may sound tricky at first, but in all honesty, there isn't anything too complex about them. The best way to identify them is to simply take a quick glance over the paytable.
They will accept up to five coins per each spin, and the more coins you insert the more winning combinations will be added, so that basically explains why they're called buy-your-pay games.
Even though they aren't as popular anymore, you can still find at the select few venues here and there.
Multiple Payline Slots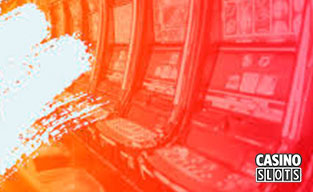 A typical slot comes with a single payline across the middle portion of the reels, and you need to align the symbols alongside it in order to score some cash. At a certain point in time, manufacturers started making machines with multiple paylines, which led to more action and excitement for players.
In most cases these feature two, three or five paylines, while their online counterparts can have as much as 50 or even more paylines.
Keep in mind that playing multiple paylines will not increase your chances of scoring a win. It all comes down to different payout ratios across different machines.
Wild Play
Wild play slots offer the most fun as they enable you to multiply your winnings, it's really that simple. Wilds are special types of symbols which can substitute for any other symbol and they provide you with better chances of landing a winning combination on the reels. Some of them even trigger various types of bonus features, leading to even more massive wins.
Progressives
Progressives commonly come in groups, because they pay out a joint jackpot. These linked machines have their progressive jackpot increased each time a player inserts a coin into any of them.
Once a lucky player hits the magical combo, the jackpot gets reset to a predetermined minimum amount of cash and starts over.
Big Berthas
These are probably the biggest slots around, and they are commonly placed near the casino's entrance in order to attract as many new players as possible. Ironically, they don't feature any high percentage payouts.
Multi-Game Units
These machines allow the avid player to play multiple games at once and switch between them whenever he or she feels like, without physically moving between different slots.
Touch-Screen Games
The advancements of technology have brought us slot machines which come equipped with touch screens, so this method allows for easier gaming processes. It's all at your fingertips, literally.
Reel Slot Machines
These come with up to ten reels, powered by an electronic mechanism instead of a lever.
Video Slots
Basically, every video slot is computer software, and there isn't anything mechanical about it. They commonly come with numerous bonus games, extra spins, and other features to enhance the gaming experience.