NetEnt Connect is NetEnt's new Aggregation Platform
In recent times there's been a trend where industry giants acquire older companies or start new independent ones, in order to add diversity to their content, while at the same time they keep the development costs significantly lower.
As a part of such trends and strategies, NetEnt has recently launched the new Connect platform. This has happened just three months after the gigantic brand had acquired Red Tiger, one of the most popular online casino software vendors.
In September 2019, the acquisition was negotiated for an estimated £200 million, with possible additional costs of up to £23 million.
The Baby Steps
Even though the platform is currently fully operational, and can provide a wide array of different sorts of gaming content to all of the platform's partners out there, it wasn't always like that.
At first, only a closed beta version was launched, and it was basically the Casino Room powered by another company known as Ellmount Gaming, but after the rollout, more and more companies will be added to the roster. It goes without saying that the recently acquired Red Tiger company shall be one of the stars of the program. In fact, they will be the first supplier of games whose games shall be released exclusively through NetEnt Connect platform.
Excitement In The Air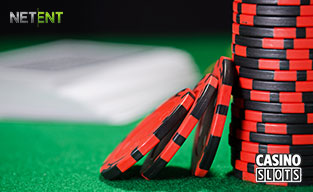 Of course, this is a very lucrative deal to all parties involved and when asked to comment on the whole thing, Henrik Fagerlund, managing director of NetEnt Malta and chief product officer had this to say:
"The speed with which we have been able to go live with Red Tiger content on some of NetEnt customers bears testament to the hard work and collaboration since the acquisition was completed. It also shows great promise for NetEnt Connect which is a key part of NetEnt strategy going forward."
Gavin Hamilton, CEO of Red Tiger Gaming added: "A key incentive to work with NetEnt was to tap into the reach and markets it has built up. I'm very excited that the early collaboration between the two companies since the deal was completed has allowed NetEnt customers to go live seamlessly with Red Tiger too."
The Structure
NetEnt Connect is a rather smart aggregation system, as it has a unique structure that makes it possible to cater to various international markets and make integrations possible across various markets with multiple regulatory bodies in charge.
Another great option is the possibility of integration with NetEnt's Engage, the gamification and reward engine.
The Broader Launch
In the coming weeks, NetEnt will slowly validate and monitor the initial launch of their new platform, while the broaded launch is expected to come in early 2020.
Source: NetEnt Press Release, 10th December 2019