Betradar Software
Since its inception in 2001, Betradar has developed innovative solutions for betting operators and provided a wide range of products, including virtual sports that enjoy great popularity among online casino players.
The company's award-winning portfolio, which is constantly updated with new additions, can be found in the lobbies of over 500 gaming websites, and still counting. Betradar's virtual sports stand out with high-quality graphics and amazing 3D animations that deliver an incredibly realistic experience. Merging the basics of real sports data with state-of-the-art technologies, this software developer offers a host of different events to bet on, including engaging tournaments.
The highlight of the brand's catalog is In-Play betting, which lets players place live stakes on full continuous matches at any time. This cutting-edge solution is the latest word in the world of online betting, which is gaining momentum on a global scale and across all types of sports. Without further ado, let's take a closer look at what this provider currently brings to the table.
Virtual Football
Just like in the real game, Virtual Football features several competition formats, letting players choose their perfect fit. For instance, the league format has 16 teams, 240 fixtures per season, 30 match days, and 8 games in parallel while The World Cup contains 32 teams, 64 matches, and 1,000+ betting options.
The product line-up also includes the Nations Cup, the Asian Cup, and the Virtual Football Champions Cup, so sports fans can tap into the one-of-its-kind atmosphere of Liverpool, Barcelona, Munich, Madrid, and other famous football cities. All those passionate about Bundesliga can jump into the action with Betradar's Virtual Sports Bundesliga, which covers matchdays and concurrent games with real footage from the last 10 Bundesliga seasons.
Virtual Basketball
Betradar's take on one of the world's most popular sports stuns with realistic visuals that bring all the thrills of the game right to the fingertips of online players. This product uses the latest Motion Capture technology designed to record movement and translate it into 3D animation, therefore punters have a feeling of sitting in the stadium surrounded by a cheering crowd. The number of matches is unlimited while all popular markets are available.
Virtual Tennis In-Play
Offering all major betting markets, Virtual Tennis In-Play features 16 players competing in best-of-3 sets full matches. The cross-channel product is fully responsive and simple to integrate. The latest version contains four asynchronous matches that render new betting possibilities every 15 seconds. There is also an opportunity for true ball-by-ball live betting.
Virtual Horses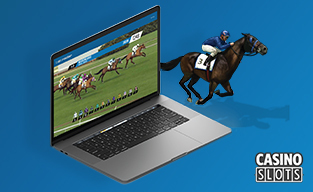 Inspired by one of the oldest betting activities, Virtual Horses is all about placing real-money stakes on exciting races that are uniquely generated every 2 minutes. The ground-breaking solution comes with all popular markets and includes full forecast, tricast, and combination bets. There are several tracks and a variety of distances while extra features allow users to take advantage of live race rankings and dynamic performance behavior.
Virtual Dogs
A fantastic fast-paced experience, Virtual Dogs offers 30 unique races per hour. To make things even more fun, each event is absolutely different thanks to multiple distances and day and night tracks. Again, all popular markets are included, so players can cut straight to the chase and immerse into the wondrous world of dog racing, often with a boost provided by bonuses.
Virtual Cricket In-Play
Even though not a universally popular sport, cricket has billions of fans in India and other countries across South Asia. Betradar's Virtual Cricket In-Play has been modeled after its most engaging league, eliminating the problem of the off-season and all the waiting around.
Available 24/7 all year round, this amazing product features India's top 8 teams playing in the famous T20 league. Powered by the company's world-beating sports data, the matches look so real that gamblers think they are taking part in a regular event.
Virtual Baseball In-Play
Created with real-world data from Major League Baseball, Virtual Baseball In-Play features 30 teams and, of course, offers unrivaled real-life experience. Indeed, virtual players move and react like professional athletes, making punters forget about simulation. Thanks to the strategic partnership with MLB, Betradar is allowed to use actual team names and official uniforms, which add an extra layer of excitement to the already terrific product. The average duration of the game is 177 minutes while the play is replenished with common and rare on-field actions.
Sorry, there are no casinos by Betradar available in your country. Try
these casinos
instead.