Another Twist in the Sheriff Gaming Parent Company Case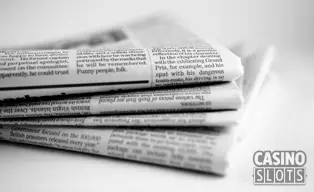 In late 2013, the CEO of Bubble Group NV; Stijn Flapper and three other men were arrested for suspicion of; money laundering, illegal gambling, forgery and involvement in a criminal organisation. Over $110 Million was thought to have been laundered by the company.
You may be thinking that you haven't heard of Bubble Group NV before; however, they are the parent company to Sheriff Gaming, who is famed for their range of 3D video slot games. Their games have since been removed from online and are trying to be redistributed by a new firm set up by Sheriff Gaming's developers called Blue Gem Gaming. However, the court still believes they belong to Bubble Group and not the developers themselves.
Since Flappers arrest, a further two people have been arrested. The first was a female lawyer who was detained for a fortnight for her suspected involvement in money laundering, and the second a 38 year old man from Amsterdam who continued to run the websites that were under investigation.
We will keep you updated on the case...