Mobile Social Casino Games Are On The Up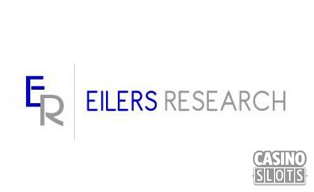 More and more online casino sites have been releasing mobile casino platforms for their players, so you probably already know that it is a hot topic in the online gaming industry. However, a recent report by Eilers Research has shown that throughout the first quarter of 2014 over 46% of all social casino activities were performed using a mobile channel.
Eilers Research has monitored various different companies' quarterly reports and found that Caesars Interactive Entertainment is the most popular with social casino mobile gamers. In the first quarter of 2014, they had 17.8% of the market share, which grew by an incredible 16% in one quarter!
Eilers Research is expecting social mobile casino usage to continue to grow over the next couple of years as social casinos become more popular. This wouldn't surprise us at all, as how many people really go a whole day without using their smartphone for something?
If you haven't come across Eilers Research before, then they are a specialist research firm that focuses on the global gaming industry.