Yggdrasil Wins Second Straight Slot Provider of the Year Award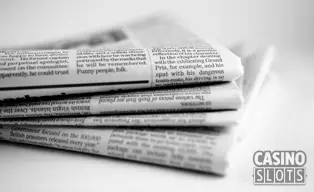 Yggdrasil Gaming has gotten a reputation in the industry for making some very good online slots, and they have been recognized for it in a pretty major way. This company recently took down the 2017 EGR B2B Award for Slot Provider of the Year. That by itself is an impressive thing to do, but what makes it so much more impressive is that it's the second year in a row that they have won this award.
Why the EGR B2B Awards Are So Important
One of the key weaknesses of the online gambling world is that there are no international standards for how sites and software companies should be operated. Along these lines, the industry has to police itself, and that includes bringing recognition to the companies that are doing things well. The EGR B2B Awards are an example of an awards ceremony that does just that, and it's an important piece of the overall self-regulation puzzle that helps to encourage companies to do their best instead of doing just enough to get by.
The Companies They Beat
The Slot Provider of the Year award was one of the awards with the toughest competition at these awards. They were up against International Game Technology, Microgaming, Net Entertainment, Playtech and others for a total of nine other nominees that they had to beat. That's pretty impressive considering their games are actually a part of Microgaming's main gaming platform at this point, and it goes to show just how well they are regarded in the industry at this point.
Years of Good Results
While they took down Slot Provider of the Year in 2016 and 2017, they also took an award at the EGR B2Bs in 2015. It was in the Software Rising Star category. This just shows how much they have grown and taken over a major part of the market in just the past few years, and those strategic partnerships and new releases they have had coming on a regular basis are surely a part of that.
Sources
Press Release, Yggdrasil Named Slot Provider of the Year at EGR B2B Awards for Second Consecutive Year squareintheair.com, June 7, 2017