Blueprint Gaming Releases Naked Gun HTML5 Slot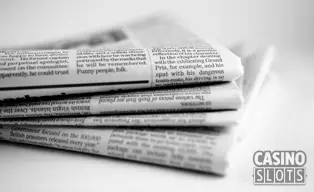 Naked Gun was a series of movies based on the fictional secret agent Frank Drebin, who was inturn a parody of James Bond and similar action stars. Blueprint Gaming has released a new title based on these films called Naked Gun, and it uses five reels with three rows and 20 paylines. This is an action-packed game that captures several characters from the films themselves.
Packed With Bonus Features
This game is completely packed full of bonus features, and they dictate the pace of the majority of the gameplay. You'll have access to several different types of free spins, including Home Run Free Spins, On the Edge Free Spins, Crime Scene Free Spins and Stake Out Free Spins. Each of them give players different wild features, and with the One the Edge mode, you'll get 40 paylines instead of 20. It's easy to see how having so many different ways to get free turns gives players something to look forward to.
An HTML5 Title
It's also important to point out that the Naked Gun video slot is powered with HTML5 instead of Flash. This is a key point because it shows that Blueprint Gaming cares a lot about keeping all of their titles on the newest platform. Many software companies have started doing this now because HTML5 is the platform of the future, and it has a number of key advantages over Flash. With that having been said, there are still a number of developers who are sticking to Flash for whatever reason, and this gives Blueprint an advantage over them.
A Progressive Jackpot Opportunity
The Naked Gun slot also has a progressive jackpot available that can make it to the six-figure range depending on where you play, so that's another chance to win a pretty impressive win. We don't see many new releases that have these major jackpots these days in favor of titles with a lower level of volatility, so it's nice to see more diversity in the available games. This game has great graphics and visuals straight from the movies, and it'll be perfect for anyone who was a fan.
Sources
Press Release, Blueprint Gaming Launches Slot Game Based on Paramount Pictures' Naked Gun squareintheair.com, May 16, 2017