New Sunny Shores Slot Released by Yggdrasil Gaming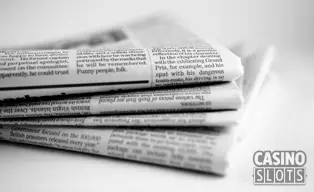 The summer months mean a lot of trips to the beach, and that's what Yggdrasil Gaming is counting on with their most recent release. The name of this game is Sunny Shores, and it has a beach theme that will make you want to spend some time in the sun yourself. With a bit of a throwback to older styles of slots with fruit symbols and related motifs, this game ties together the past and present of online slots.
Exciting Beach Slot Action
As we mentioned above, there is a bit of a fruit motif with a lot of the symbols in this game. While it makes sense from the perspective of a tropical vacation where you would spend a lot of time on the beach, it also makes sense as a throwback to an older type of slot that primarily used fruit symbols to award payouts. With 27 total paylines, you get plenty of ways to win on the 5x5 layout as well, especially since they all pay in both directions, but you'll only pay for 25 coins per spin.
Sunny Wild Symbols
A key part of the regular gameplay is the sunny wild symbol. A cute sunshine symbol appears on the reels, and it can expand vertically and/or horizontally at random. Either two or four new wilds will be added vertically or horizontally on occasion, giving you better chances to win. On top of that, they give you a free respin with all of the sunny wild symbols held in place, which amounts to more prizes you wouldn't have received otherwise.
Payout Structure
Yggdrasil has put together a reasonable payout structure for Sunny Shores that creates a high hit-rate and low-volatility experience. The top win is 300x for five of the clam with a pearl in it, but there are also wins at the 200x and 150x level. With the ability to win in 27 ways in both directions on each spin, you'll get a lot of wins, and there won't be much to deal with in terms of big swings. That helps to make this game the perfect fit for players who want to sit back and relax this summer.
Sources
Press Release, Yggdrasil Whisks You Away With New Release Sunny Shores yggdrasilgaming.com, May 24, 2017