Nektan Raises £2.75 Million in Funding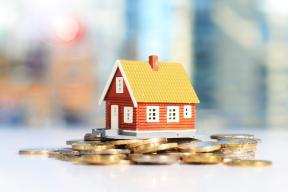 Investors seem to like online gambling companies these days, and it's hard to blame them. The levels of success that many of them have seen and the levels of growth that certain sectors of the market are having mean that companies like Nektan can be great investments. There are definitely people out there who want to invest in this company, and that's been proven by their most recent round of funding where they picked up an additional £2.75 million. This was achieved through 232,258 new ordinary shares in the company priced at £0.01 apiece along with £2.39 million in Convertable Loan Notes.
Funding Strategy
Their strategy for this round of funding is as follows. First, they needed to support their working capital while they grow. Second, they needed support for their continuing growth strategy. A large part of this strategy hinges on their deals with US tribal groups and their Respin venture in the United States. This also includes a number of deals with commercial casino companies that are fans of their content. This has allowed Nektan a lot of expansion, and if things turn out well for them, all of this investing could lead to some sizable payouts in the future.
A Year of Big Deals
Over the past 18 months, we've seen a lot of major deals happen that have really shaken the foundation of investing in online gambling companies. A big one to point out is the Rational Group being purchased by the Amaya Gaming Group in the middle of last year. A ton of funding had to be raised for that purchase, and that required faith from a lot of investors. They've made big changes to the brands that they purchased, and while this was a cause for concern for a lot of players, it also pointed out that they were serious about making a big return on the investment for their backers.
The same can be seen in how Nektan is handling their business. They are all about a strategy of growth, and that's exactly what they need to remain a profitable venture for their investors. As long as they keep that up and keep up the level of growth that they've had going for a while now, they'll have no problem keeping the funding coming into the future.