Golden Hero Online Slots
Based out of Nassau, Golden Hero is a software developer that's been in operation since 2017. They have a relatively small selection of games that are of a high quality, and they definitely focus more on how good their games are compared to how many games they have available at any given time.
High-quality HTML5 Slots
All of their portfolio consists of HTML5 online slots. This allows them to share their games across a variety of platforms in a way that "plays well with others" so that their games could be easily integrated into existing software platforms and casino software suites. From a strategic and business standpoint, this is also important because it makes it easier for them to acquire content distribution deals that would get their games in front of more players.
A Mobile Focus
It's really critical for slot providers to have strong mobile accessibility in the modern era. They know this, and they planned ahead by making all of their game compatible with a wide range of different types of smartphones and tablets. Load up their games in your favorite web browser app, and you'll be ready to get started playing in no time.
Our Thoughts
This company has done a good job of making sure that all of their games are compatible with mobile devices through HTML5 and that they focus on high-quality slots instead of trying to pump out a bunch of games as quickly as possible. Golden Hero definitely has the winning formula that they need to keep applying over time, and it's easy to see how their slots portfolio continues to grow with games that players enjoy.
External Links
| Slot Name | Rate | Software Name | Theme | Reel | Type |
| --- | --- | --- | --- | --- | --- |
| | 4.0 /5 | Golden Hero | Gems & Jewels | 3 | Video |
| | 3.0 /5 | Golden Hero | Gems & Jewels | 3 | Video |
| | 3.0 /5 | Golden Hero | Mystical | 4 | Video |
| | 3.0 /5 | Golden Hero | Cards, Casino, Dice | 3 | Video |
| | 3.0 /5 | Golden Hero | Gems & Jewels, Halloween | 6 | Video |
| | 2.0 /5 | Golden Hero | Luxury | 3 | Video |
| | - | Golden Hero | Casino | 3 | Video |
| | - | Golden Hero | Gems & Jewels | 5 | Video |
| | - | Golden Hero | Dragons | 3 | Video |
Million Tree
Rated 4 /5
Lucky Stones
Rated 3 /5
Mystery Box
Rated 3 /5
High Roller Bonanza
Rated 3 /5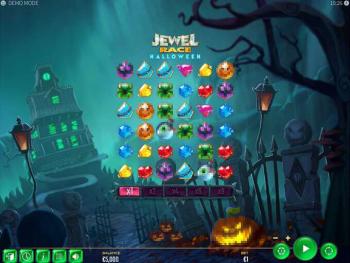 Jewel Race Halloween
Rated 3 /5
Money x Money
Rated 2 /5