Wazdan Online Slots
Wazdan has been creating games since 2001. Their speciality lies in online slots, but they haven't limited themselves to just one category. The company holds several licenses and is certified in all the important jurisdictions. Not only is the quality of the games high, but the company releases new games rather fast, ensuring that there is always something new to try. Not to say you wouldn't be returning to the old titles time and time again, given how well they play out on all devices from smartphones to desktops.
Over the years Wazdan Software has built a reputation as a reliable game provider, amongst players, online casinos and platform providers. One of their core features is ensuring support and success for their games, and bonuses and promotions are naturally part of this deal. In this article, we are going to be taking a look at some of their most popular and most successful games, how they build games and what sort of features you can expect. Read on to find out which Wazdan slot you should try.
Wazdan Specialities
Before moving on to the main deal, online slots, it's good to note that there are a handful of games that cater to other audiences. If you're looking to play a hand of blackjack, enjoy a traditional game of three-card poker or a bit more specialized setup of Magic Poker, or just play a bit of video bingo, they've got you covered.
What Makes a Wazdan Slot Stand Out
Starting with some of their top games: 9 Lions, Dwarfs Fortune, Sizzling Moon, Unicorn Reels, and Magic Fruits Deluxe, it's easy to draw some conclusions. First off, the RTP is quite high across the board. Not phenomenally, but definitely above the average, which is always a good thing. Secondly, each game tends to come with its own special bonus feature. Lion bonus, Hold the Jackpot, Sticky bonus symbols, or Unicorn jackpot game. And that's on top of all the normal bonuses, which are a pretty good setup of everything players find interesting and engaging. Thirdly, the graphics are next level and the audio effects won't leave you wanting either. When it comes to themes you won't be disappointed by the variety either.
Unique Wazdan features…
…are something you should definitely check out. These are something that the company constantly pushes boundaries with, coming up with their own unique touches. Some of these are just software solutions, such as ultra-light mode or fast mode. Others, so-called Wazdan special features, affect the game directly.
Buy feature allows you to skip straight to the bonus action for a lump sum payment. The gamble feature is customized for every title, even if it is still the same old double-up. Or the Hold the Jackpot bonus feature, which has proven so popular that it is now available across several slots. The unique jackpot features are something the company is actively developing, which is certainly welcome in a market that is saturated with fixed and progressive jackpots, and very little innovation. All in all, this is a package of games that is a must-see!
| Slot Name | Rate | Software Name | Theme | Reel | Type |
| --- | --- | --- | --- | --- | --- |
| | 4.5 /5 | Wazdan | Fantasy, Dragons | 25 | Video |
| | 4.0 /5 | Wazdan | Asian, Dragons | 4 | Video |
| | 4.0 /5 | Wazdan | Fruit | 5 | Video |
| | 4.0 /5 | Wazdan | Space | 16 | Video |
| | 4.0 /5 | Wazdan | Gems & Jewels | 29 | Video |
| | 4.0 /5 | Wazdan | Fruit, Gems & Jewels | 5 | Video |
| | 3.5 /5 | Wazdan | Fruit, Gems & Jewels | 25 | Video |
| | 3.5 /5 | Wazdan | Gems & Jewels | 5 | Video |
| | 3.0 /5 | Wazdan | Sweets | 6 | Video |
| | 3.0 /5 | Wazdan | Superheroes | 5 | Video |
| | 3.0 /5 | Wazdan | Fruit | 9 | Video |
| | 2.5 /5 | Wazdan | Egyptian, Mythology | 5 | Video |
| | 2.3 /5 | Wazdan | Fruit, Dragons | 6 | Video |
| | 2.0 /5 | Wazdan | Fantasy | 5 | Video |
| | 2.0 /5 | Wazdan | Fantasy | 6 | Video |
| | 2.0 /5 | Wazdan | Magic | 5 | Video |
| | 2.0 /5 | Wazdan | Horror | 4 | Video |
| | - | Wazdan | Fruit | 5 | Video |
| | - | Wazdan | Western | 5 | Video |
| | - | Wazdan | Fruit | 3 | Video |
| | - | Wazdan | Cars | 3 | Video |
| | - | Wazdan | Casino | 3 | Video |
| | - | Wazdan | Fruit | 3 | Video |
| | - | Wazdan | Fruit | 3 | Video |
| | - | Wazdan | Fruit | 3 | Video |
| | - | Wazdan | Magic | 5 | Video |
| | - | Wazdan | Fruit | 4 | Video |
| | - | Wazdan | | 5 | Video |
| | - | Wazdan | Fruit | 3 | Video |
| | - | Wazdan | Space | 3 | Video |
Prosperity Pearls Hold the Jackpot
Rated 4.5 /5
Sun Of Fortune
Rated 4 /5
Sizzling Bells™
Rated 4 /5
Sizzling Moon
Rated 4 /5
Magic Spins™
Rated 4 /5
Sizzling Eggs™
Rated 4 /5
Hot Slot Magic Pearls
Rated 3.5 /5
Hot Slot: 777 Rubies
Rated 3.5 /5
Choco Reels
Rated 3 /5
Reel Hero
Rated 3 /5
Burning Stars 3
Rated 3 /5
Power of Gods Egypt
Rated 2.5 /5
Dragons Lucky 8
Rated 2.3 /5
Unicorn Reels
Rated 2 /5
Clover Lady
Rated 2 /5
Hot Slot: Great Book of Magic
Rated 2 /5
Mystery Kingdom: Mystery Bells
Rated 2 /5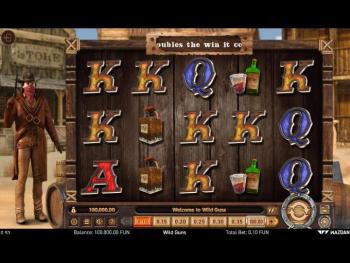 Great Book of Magic Deluxe
-
There are

84

slots remaining