New Social Casino; BlingCity Casino Launches Online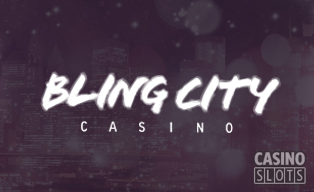 We are hearing more and more about social online casinos, and social casino mobile games each and every day at Casino Slots. This is why we weren't surprised when we heard that a new social casino site had launched online called BlingCity.
The vision of BlingCity was born out of the idea of merging social gaming with gambling. This new platform will bring the casino business to the level that players have been waiting for.

Daniel Sahlin, founder and chief executive officer of BlingCity.
BlingCity creates a continosuly growing virtual world that their players are able to be part of. When they sign on up to their site they are able to create their own individual character that are called Citizens. Though these Citizens, you can interact with other casino players and visit different virtual worlds. You are in control of the games storyline, so it should never get boring.
BlingCity Casino runs on NetEnt's software program, which means that they have a great range of their games available to play. When you play at their site, you will win the virtual currency Blings. You can go on and exchange Blings for; real cash, bonus money or real life items from their Bling Avenue.
BlingCity is an interesting concept that we can't wait to try out...