Microgaming Releases New December Online Slots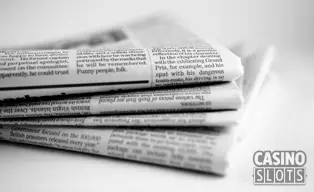 Microgaming always has new games coming out every single month, but each year, it's fun to see what they wait to release in December so that they can close out the month strong and build momentum for the new year. They've announced the release of a few new titles that are sure to get players talking, and this set of additions to their portfolio gives them a lot of attention heading into 2018.
The Holly Jolly Penguins Slot
This new game uses 45 fixed paylines across five reels of action, and it shows two penguins (Quincy and Lorenzo) in big snow globes. There are nine different penguins in this particular game, and the penguins on a sled give you chances to win free spins. A pair of wild symbols show up on every reel to give you extra wins, and you can pick up as many as 80 free spins by re-triggering the bonus round for opportunities to pile up massive arctic wins.
Get Ready for Wacky Panda
The Wacky Panda slot is the second release announced for this month by Microgaming. It's a classic title with three reels and just one payline, and as you can imagine by the name, there are a number of pandas looking to help you win some significant payouts. They use a more modern approach than you might expect from this game's layout, and you can score up to 3,333 times your total bet, which is a very serious prize just waiting to be won. The graphics are great in this game, and is the case with many single-payline slots, your odds are improved by wagering three coins at a time.
Highlander and Other Releases
These two games were released via the Microgaming Quickfire platform on December 6, and they join the super popular Highlander slot with all of its action. While the name of that particular game is that "There Can Be Only One," it's clear that there are more than one big holiday releases coming out at the end of 2017. Microgaming is making a great closing statement on the year as a whole, and they will move into 2018 with plenty of momentum thanks to these great titles.
Sources
Press Release, Microgaming's Jolly Game Additions This December microgaming.co.uk, December 7, 2017