Net Entertainment Announces Jimi Hendrix Slot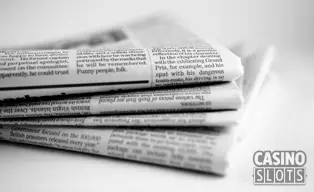 One of the biggest stories of 2015 was that of the Guns N Roses slot that Net Entertainment announced about a year ago. There was a ton of anticipation built up around this game, and it's one of the most anticipated releases of modern times. However, this company hasn't stopped there, and they've announced another game based on a key rock star. This time, the focus is Jimi Hendrix.
The Rock Series
What wasn't readily apparent until recently is that the Guns N Roses slot would only be the first in a series of games by NetEnt based on rock stars. The second is the Jimi Hendrix slot, and its going to feature at least five different songs that this legend is known for. The song list includes Foxy Lady, Purple Haze, Little Wing and Crossdown Traffic, and the graphics are expected to be based on the era of Jimi's music. This is an extremely exciting development, and it goes to show that Net Entertainment is different than the competition when it comes to seeking out new opportunities and themes as a basis for their slots.
Effects on the Industry
The third game in the NetEnt Rocks series is expected to be released in September 2016, but there have been no hints about what this release will be. What is important to note, however, is how the industry as a whole has been responding to the huge build around the Guns N Roses slot. Different software providers, including Rival Gaming and others, have come out with their own "counter-programming" to try to pull away some of the interest in this game. This includes games based on general rock themes, general band themes and even specific bands and songs. Alice Cooper and his song "School's Out for Summer" is one of the most recent artists targeted in this way by other software developers.
The Long View
What you have to notice about the new NetEnt Rocks series is that it's atypical in the sense that bands haven't been used that much before in the past as themes for slots. However, once they started doing it and built up a pretty big buzz around it, other providers started following their lead. While NetEnt catches some flack now and again about borrowing concepts and ideas from other software providers, there's no doubt that they're really leading the trend on this one.