Elderly UK Couple Has the Worst Luck Ever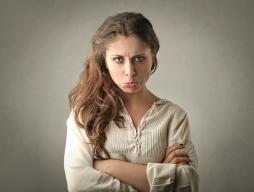 If you're the type of person who prefers using mobile or online apps to get in on the action with various games like the lottery, then you're not alone. Millions and millions of people do the same exact thing. Because this relies on technology, and because technology sometimes fails, this can lead to some real horror stories. One of these stories comes from the United Kingdom recently where an older couple could have won £35 million if it wasn't for such a problem.
How the Problem Happened
The couple in question consists of David and Edwina Nylan, ages 60 and 55, respectively. They used the Lottomobile app to purchase tickets through their Camelot online lottery account for several years. For the December 23 drawing, they went to enter their lucky numbers 1, 2, 4, 19, 28 and 41. They ran into a problem where they needed to top off their account before they could purchase the ticket, and once they did so, they claim that the app confirmed their ticket purchase. These ended up being the winning numbers for the £35 million jackpot.
However, when they called to confirm their prize, they were told that their purchase didn't actually go through. This led to the shocking realization that they didn't actually win the prize. They were understandably heartbroken about the entire experience.
The Source of the Problem
According to the Camelot customer service team, the problem is that the funds were never actually added to the account. They have no record of any attempts to put funds on the account. Moreover, they can't prove which numbers were used to attempt to buy a ticket because the customer service team isn't given that information for privacy reasons.
Tips for Avoiding These Issues
If there's anything to be gained from this situation, it's that you should check your confirmation when you buy lottery tickets or place sports bets online. You'll typically get an email confirmation, and this is your protection against situations like these. The Nylan couple did not receive an email verification, but with it being the holidays, they just didn't notice because of how busy they were. As a result, they have no resource and just have to live with the fact that they were very close to winning the jackpot, but didn't quite get there.