Net Entertainment Enters Games Into Serbian Market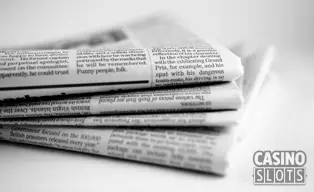 Net Entertainment has had a strategy of expansion based primarily on targeting key footholds in regulated and emerging markets. They've executed yet another phase of this plan by getting their games into Serbia for the first time. This is a part of a simple content distribution deal, but because it has been executed in such a strategic way, it'll be a big part of getting into this market and holding onto it for the long run.
The Deal With Mozzart
Mozzart is a company in Serbia that is known for being the leading operator in the country. They have agreed to use a selection of NetEnt's titles in their platform, and though this doesn't include the entire Net Entertainment portfolio, there's nothing wrong with that. It leaves the door open to further expansion with this operator by providing even more games in the future, and that's likely considering how players tend to respond to this software developer's games in an overwhelmingly positive way.
The Track Record of This Company
NetEnt's track record of making deals like this goes back for several years, and it's all about leveraging the quality of their product. When you have great games to offer players, the rest pretty much works itself out because you'll always be in demand in this industry. When you add to that the fact that they have only gotten involved in markets that are regulated, then you see that they sidestep a lot of legal issues that can come with a more aggressive and reckless approach.
Nature of the Industry
With the way the industry is running right now, there's a very interesting thing happening where there are fewer and fewer emerging markets that will be able to open their doors in the future. This means that the nature of the industry is going to start to slowly change from being about getting your foot in emerging markets and more about building up the markets that you already have. We're sure that Net Entertainment will have no problem doing this, but it's an interesting paradigm shift that's coming, and Serbia will see it happen just as well.
Sources
Press Release, NetEnt Games Live in Serbia netent.com, June 8, 2017