New World of Oz Slot Released by Rival Gaming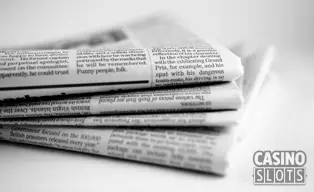 "The Wizard of Oz" was a classic movie inspired by the novel "The Wonder Wizard of Oz," and the World of Oz online slot by Rival Gaming is based on both. You'll follow Dorothy as she travels through her adventures with Toto down the yellow brick road. This is an interesting choice of theme for an online slot, and Rival has done a good job with coming up with a high level of gameplay for this title.
A Feature-Packed Experience
With an ambitious theme like this, the best way for an online slot to be designed is if all of the features and graphics come together as a cohesive unit to tell a story. The animations in this game are of a very high-quality, and the style of graphics used will keep you coming back for more. You'll see Dorothy, Toto, the Tin Man, the Cowardly Lion and the Scarecrow all on the reels as they make their way to Emerald City in her silver slippers to meet with the Wizard of Oz. This game uses five reels, three rows and 50 paylines.
Not Your Usual Movie-Based Experience
A lot of online casino games that are based on movies fall flat. The reason for this is that some developers think that the brand itself will carry the game, so they ease up on the quality of gameplay. We think these games need to click their heels three times and go back to the drawing board, and apparently Rival Gaming believes the same thing because World of Oz has solid gameplay that only further compliments the overall theme of the game.
The Rival Gaming Difference
Rival Gaming has been all about changing the paradigm that we currently have for online slots, but even when they aren't completely breaking the mold with games like their i-Slots series, they still turn out high-quality titles. They have new games almost every month, and they always come with new themes and ideas that show a novel approach in how these titles are created. What's more is that players from all over the world can enjoy their games, even if they're from the United States, and that gives them a wider audience of fans.