Leander Games Online Slots
Since its inception in 2008, Argentinian online betting software developer Leander Games has put out a series of online slots that have taken the world by storm.The developer has made a name for producing online games that contain bright and colorful graphics, great features, and licensed titles that have proven to be very popular among players.
Their Games
When you first lay your eyes on Leander Games' titles, you will likely be awestruck at the quality of the games themselves. Players can participate in very deep online slots right from the comfort of their own home as Leander titles contain all of the features you would expect to see in a brick and mortar based establishment. The titles on offer at most operators include licensed games such as Dolly and Megadeth, but mainly consist of games that were developed exclusively from the minds of Leander employees. Prime examples of these games include Lucky Dwarfs (a Snow White inspired game), Dragon Slot (which looks an awful lot like something you would see in Game of Thrones), and Little Pigs, which is a 3D take on the classic children's story.
Those looking for a downside to the betting software will notice that there aren't a lot of games in the company's library, and many online casinos seem to only license a handful of Leander titles, meaning that you often at times do not get to play the whole library at one location. Additionally, there are no progressive jackpot titles offered by Leander, meaning that you will not make yourself an instant millionaire with one spin of the reel. Still, there are plenty of great chances to cash in big playing Leander titles, and the production level of the games is high enough that you should be entertained for a long time on most of the games. You can try their games for real money at Tropezia Palace or Thrills.
| Slot Name | Rate | Software Name | Theme | Reel | Type |
| --- | --- | --- | --- | --- | --- |
| | 4.2 /5 | Leander Games | Fantasy, Fairy Tale | 5 | Video |
| | 3.8 /5 | Leander Games | Fantasy, Dragons | 5 | Video |
| | 3.5 /5 | Leander Games | Arabian, Fairy Tale | 5 | Video |
| | 3.5 /5 | Leander Games | Halloween, Zombies | 5 | Video |
| | 3.4 /5 | Leander Games | Halloween, Zombies | 5 | Video |
| | 3.0 /5 | Leander Games | Greek | 5 | Video |
| | 3.0 /5 | Leander Games | Aquatic | 5 | Video |
| | 3.0 /5 | Leander Games | Comics | 5 | Video |
| | 2.5 /5 | Leander Games | | 5 | Video |
| | 2.0 /5 | Leander Games | Animals, Fairy Tale | 5 | Video |
| | - | Leander Games | | 5 | Video |
| | - | Leander Games | | 5 | Video |
| | - | Leander Games | | 5 | Video |
| | - | Leander Games | | 5 | Video |
| | - | Leander Games | | 5 | Video |
| | - | Leander Games | | 5 | Video |
| | - | Leander Games | | 5 | Video |
| | - | Leander Games | | 5 | Video |
| | - | Leander Games | | 5 | Video |
| | - | Leander Games | | 5 | Video |
| | - | Leander Games | Irish | 5 | Video |
| | - | Leander Games | | 5 | Video |
| | - | Leander Games | Horror, Halloween | 5 | Video |
| | - | Leander Games | Asian | 3 | Video |
| | - | Leander Games | Puzzle | 3 | Video |
| | - | Leander Games | Roman | 5 | Video |
| | - | Leander Games | Christmas, Fairy Tale | 5 | Video |
| | - | Leander Games | Egyptian, Magic, Travel | 5 | Video |
| | - | Leander Games | Asian, Chinese | 5 | Video |
| | - | Leander Games | Magic | 5 | Video |
7 Lucky Dwarfs
Rated 4.2 /5
Dragon Slot
Rated 3.8 /5
Ali Baba
Rated 3.5 /5
Zombie Rush
Rated 3.5 /5
Zombie Rush Deluxe
Rated 3.4 /5
Ways Of The Labyrinth
Rated 3 /5
Pearls Of Poseidon
Rated 3 /5
The Expandables
Rated 3 /5
Glutters
Rated 2.5 /5
Little Pigs
Rated 2 /5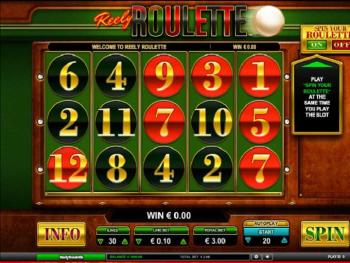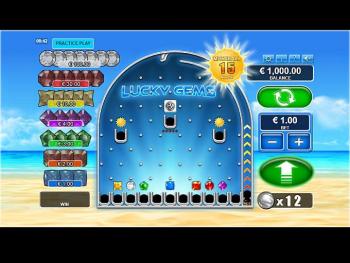 There are

31

slots remaining