Multi Slot Online Slots
MultiSlot is a company that has seen a ton of growth since they first opened up for business in 2011. They started off by only working on producing games, and they have been extremely good at that. However, they eventually expanded into other backend software elements. This is important because it helped to lay an even greater groundwork for their slots and other titles, and it's one of the reasons why their games today are up there with the best in the industry in terms of quality and gameplay.
Visual Appeal
Something you'll notice if you play a few different online slots by this company is that they don't use just one graphical style. Instead, they'll switch things up based on the theme of the game itself and what they want to accomplish, and this goes a long way towards helping players to become immersed in the experience. You'll find everything from icon-based 2D games to titles with quite a bit of 3D influence, and because it's always a choice that they've made based on the rest of the game, it always flows together really well.
Gameplay Styles
Another place where they show an appropriate amount of variety is with the different gameplay styles. This is accomplished by having games that have different levels of volatility and different ways those levels of volatility are achieved. For example, some of their titles are based on a low-volatility experience with lots of small and medium wins that come from features. Others might have a medium volatility with a balanced paytable and less of a focus on bonus features. You'll be able to find different games that fit what you're looking for because their portfolio consists of titles up and down the spectrum on the gameplay front as well.
Slot Selection
This company has somewhere in the neighborhood of two or three dozen slots overall. It's not a huge number, and you can tell that they don't really focus on quantity all that much. Instead, their focus is on making sure that players have great games to pick from, and that shows a quality-based approach for sure. It's an approach that works very well in the industry as a whole, and they have gotten lots of content distribution deals as a result of it.
Overview
The bottom line is that this is a software developer that has been producing very high-quality games for several years. They know how to vary things enough to keep players satisfied and to apply to a wide range of slot fans, but they also know how to put a lot of focus on the details that bring out the best experiences possible with their different types of gameplay and graphical styles. MultiSlot has definitely shown the characteristics of a company that will be around for a long time.
| Slot Name | Rate | Software Name | Theme | Reel | Type |
| --- | --- | --- | --- | --- | --- |
| | 3.0 /5 | Multi Slot Casinos | | | Video |
| | - | Multi Slot Casinos | Nature, Ice, Winter | 5 | Video |
| | - | Multi Slot Casinos | Cops & Robbers | 5 | Video |
| | - | Multi Slot Casinos | Flowers, Country life | 5 | Video |
| | - | Multi Slot Casinos | Food | 5 | Video |
| | - | Multi Slot Casinos | | 5 | Video |
| | - | Multi Slot Casinos | | 5 | Video |
| | - | Multi Slot Casinos | | 5 | Video |
| | - | Multi Slot Casinos | Animals, Sports | 5 | Video |
| | - | Multi Slot Casinos | Arabian, Fairy Tale | 5 | Video |
| | - | Multi Slot Casinos | Animals, African | 5 | Video |
| | - | Multi Slot Casinos | Sci-Fi | 5 | Video |
| | - | Multi Slot Casinos | | 5 | Video |
| | - | Multi Slot Casinos | | 5 | Video |
| | - | Multi Slot Casinos | Sweets | 5 | Video |
| | - | Multi Slot Casinos | Winter, Christmas | 5 | Video |
| | - | Multi Slot Casinos | Aquatic | 5 | Video |
| | - | Multi Slot Casinos | | 5 | Video |
| | - | Multi Slot Casinos | Crime | 5 | Video |
| | - | Multi Slot Casinos | Luxury | 5 | Video |
| | - | Multi Slot Casinos | Country life | 5 | Video |
| | - | Multi Slot Casinos | Cars | 5 | Video |
| | - | Multi Slot Casinos | Construction | 5 | Video |
| | - | Multi Slot Casinos | Fairy Tale | 5 | Video |
| | - | Multi Slot Casinos | | 5 | Video |
| | - | Multi Slot Casinos | Tropical, Islands | 5 | Video |
| | - | Multi Slot Casinos | Asian, Japanese | 5 | Video |
| | - | Multi Slot Casinos | | | Video |
| | - | Multi Slot Casinos | | | Video |
| | - | Multi Slot Casinos | | | Video |
Lucky Mermaid
Rated 3 /5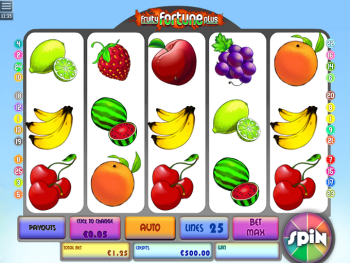 There are

2

slots remaining