Peter & Sons Online Slots
What do we get when we combine world-class mathematicians, artists and designers with iGaming experts and veterans? A team with all the necessary tools to make outstanding casino products derived from years of experience. Now sprinkle it with passion, creativity and drive to make some difference and you will gain the makers of Peter & Sons slots with one simple goal.
What is that goal?
As the world is changing, so are the desires and preferences of online gamblers. Although the classics will never go out of style, new generations are craving for originality. That's precisely the goal of this studio – to create innovative slots that will redefine the development process and put the player into the focus.
Since the games are made for people to enjoy playing them enhancing their quality, engagement, overall appearance is the aim of this provider. While we've heard this angle many times before, this brand isn't just blowing its own horn. The quality of its slots is speaking volume and vouch for its every word, which both players and casino operators are confirming.
Keep reading as we elaborate why we believe this to be true.
Small Portfolio That Shows All the Potential Of Peter & Sons Slots
This developer doesn't have much to show for in the form of the number of its releases, but it certainly makes up for that with the high quality of its releases.
For now...
…it has two releases launched and three more in the making.
Let's focus on the ones that are already on the market:
D´Cirque - A circus-themed slot game features stunning visuals and fun engaging mechanics targeting a broad set of casino players. Played on a classic 5x3 panel with 25 fixed pay lines, this is a medium volatility Although its gameplay seems rather simple, it is enriched with extra spins round, respins, and expanding wilds.
Sheriff Colt – In this release, players are introduced with the legendary character, the law in the southern town of White Cuervo, where bandits are roaming the streets. Help the sheriff to protect its city and you might stumble upon a maximum reward of up to x10000 the stake. To make things even more interesting, the game features sticky wilds, re-spins, collectible scatters, and two bonus games with complimentary spins and multipliers. It is played on a 5x3 panel, with 10 fixed pay lines and also comes with medium volatility.
We tried both games and had a blast!
Cartoonish design and elaborate storyline are giving it a comical sense, while the graphics is outstanding. Although the variance is at the medium level, the gameplay is exciting and quite interesting due to numerous special features.
At the provider's official site and LinkedIn account, descriptions of the games to come are available. We refrain from reviewing the games that we can't try out yet, but according to the studio's descriptions, there are some very exciting games waiting for us in the future.
Unique Releases Every Player Should Try Out
Extra spins, re-spins, expanding wilds, multipliers. All of those features are probably familiar to both veteran players, slot tournament participants and even beginners. In that sense, special features by this provider aren't bringing anything new to the table.
After all, these are the bonus rounds mostly seen in the both newer and older slots.
But is that true?
Not by a long shot. Although those are the features seen so many times before, their triggering, as well as presentation are what makes them original. Despite the same mechanics, they are unique in their own way.
If you manage to trigger at least one of them, it will be clear how. In our book, this is just one element that makes Peter & Sons slots highly recommendable to players.
| Slot Name | Rate | Software Name | Theme | Reel | Type |
| --- | --- | --- | --- | --- | --- |
| | 4.0 /5 | Peter And Sons | Circus | 5 | Video |
| | 4.0 /5 | Peter And Sons | | 5 | Video |
| | 4.0 /5 | Peter And Sons | Adventure, Fairy Tale | 6 | Video |
| | 4.0 /5 | Peter And Sons | Mythology, Vikings | 6 | Video |
| | 4.0 /5 | Peter And Sons | Fantasy, Magic | 6 | Video |
| | 3.0 /5 | Peter And Sons | Mythology | 5 | Video |
| | 3.0 /5 | Peter And Sons | Historical | 5 | Video |
| | 3.0 /5 | Peter And Sons | Magic | 3 | Video |
| | 3.0 /5 | Peter And Sons | Fantasy, Magic | 5 | Video |
| | 3.0 /5 | Peter And Sons | Fantasy | 5 | Video |
| | 2.0 /5 | Peter And Sons | Pirate | 5 | Video |
| | 2.0 /5 | Peter And Sons | Hunting | 5 | Video |
| | - | Peter And Sons | Roman | 5 | Video |
| | - | Peter And Sons | Pirate | 3 | Video |
| | - | Peter And Sons | Halloween, Zombies | 5 | Video |
| | - | Peter And Sons | Fairy Tale | 5 | Video |
| | - | Peter And Sons | Fruit | 5 | Video |
| | - | Peter And Sons | Crime | 5 | Video |
| | - | Peter And Sons | Fairy Tale | 5 | Video |
DCirque
Rated 4 /5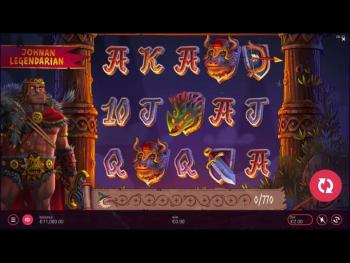 Johnan Legendarian
Rated 4 /5
Robin - Sherwood Marauders
Rated 4 /5
Hammer Of Gods
Rated 4 /5
Monster Blox Gigablox
Rated 4 /5
Johnan Legendarian
Rated 3 /5
Kaiser
Rated 3 /5
Voodoo Hex
Rated 3 /5
Cauldron
Rated 3 /5
Book of Books
Rated 3 /5
Barbarossa DoubleMax
Rated 2 /5
Peter Hunter
Rated 2 /5
Robin - Nottingham Raiders
-