Easy Ethereum Deposits At Online Casinos
Always at the forefront of technological innovation, the online casino industry was among the first to recognize the advantages of Ethereum. Even though Bitcoin remains the world's largest and arguably the most popular cryptocurrency, more and more slot players make ETH their preferred payment method.
Prized for its incredible versatility, the Ethereum network provides for almost limitless possibilities, but hassle-free and easy deposits are the main reason why many gamblers have switched to Ether. The great news is funding your player account with the second-largest digital currency just got even easier thanks to a wallet called MetaMask.
Regardless of whether you are new to the universe of digital assets or an old hand at crypto gaming, after reading this article, you will learn everything you need in order to make seamless deposits an inseparable part of your player experience. It's time to dive into the nitty-gritty of easy Ethereum deposits that let you cut straight to spinning the reels of your favorite casino slots.
What Is MetaMask?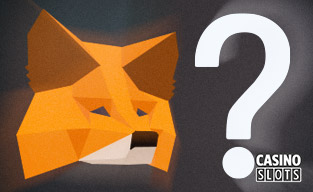 MetaMask is a wallet exclusive to Ethereum, the most diverse of all blockchains that exist today. Created by US-based ConsenSys shortly after the debut of Ether coin in 2015, it can be described as a gateway to virtually everything related to ETH, including enormously popular non-fungible tokens.
Available as an app for both iOS and Android mobile devices, as well as a browser extension for Chrome, Firefox, and a couple of other widely-used browsers, MetaMask is a kind of all-in-one solution for managing your crypto assets. Very easy to use and access yet invaluable for blockchain newbies and seasoned traders alike, this wallet lets them buy, store, send, and swap tokens in the simplest and at the same time, the most secure way.
With over 21 million monthly active users (and still counting), it boasts an enormous global coverage, boosted by an ever-increasing interest in NFTs. By the way, even developers of casino slots could not stay aside from the latest trend, contributing in September 2021 with action-packed NFT Megaways, the first online one-armed bandit to feature unique crypto pixelated characters.
Naturally, storing collectibles and non-fungible tokens is just a small part of what MetaMask can be used for, therefore let's take a closer look at how exactly it is used for depositing at online casinos.
How To Deposit With MetaMask
The first step is to set up a MetaMask account, which is really a piece of cake, hence can be done in a couple of minutes. Go to their homepage, download the extension, and select between Android and iOS if you're going to use your smartphone or tablet, or Chrome for the desktop version. You can always sync your extension wallet with its mobile counterpart by using the dedicated feature.
The next stage is setting up your account, a standard procedure that requires a password and a secret recovery phrase. Do not underestimate the importance of a unique and hard-to-guess combination, so if you are not quite sure how to create a decent one, check out how to build really strong passwords. MetaMask will also show you a short video about a recovery phrase, do not skip it because that phrase will become a key to your account.
As soon as you are done with creating your password and personal recovery phrase, just click "confirm" and voila, you are a newly-minted member of a huge MetaMask community, on a mission to make the world a better place with the help of blockchain technology. Now you can buy, send, or swap ETH, in other words, enjoy transactions based on consent, privacy, and free association, at the same time controlling all interactions and being the one who decides what information to share and what to keep for yourself.
As for making deposits at online casinos, the procedure may vary slightly from one website to another, however, usually, after choosing ETH as your deposit method, you will be offered the "Pay with MetaMask" option. Clicking on the respective bar will open your MetaMask account window, showing you the sum you are going to transfer, its equivalent in USD or another FIAT currency, the associated gas fees, and the expected time for completing the transaction. Check the details and if everything is fine, confirm the payment – really quick and easy, isn't it?
Why Use Ethereum Instead Of Bitcoin?
Although both Bitcoin and Ethereum work in a similar way, there is a significant difference between the two. Simply put, the former is more akin to a store of value, or a digital form of gold, if you want, while the technology behind the latter goes beyond the standard functionality of cryptocurrency, delivering virtually unlimited opportunities in the form of decentralized applications, smart contracts, and NFTs, to name just a few.
Also, it is important to understand that Bitcoin is finite – in accordance with its protocol, the number of coins can never exceed 21 million. Taking into consideration the existence of 18 million coins, it is pretty clear that there's not much space left for further mining. Ethereum, in its turn, is not subject to any limits, representing an enormous software platform that has no host but has enough room for a myriad of developers and their innovative blockchain-based applications.
From a gambler's perspective, ETH is more flexible and affordable than Bitcoin. Plus, the oldest digital currency is known for sharp swings that can be overwhelming for people who just use crypto for playing casino slots and do not have ambitions to become top traders. As an open-source and community-driven project, Ethereum has a high level of transparency, however, swift transactions that are faster in processing than those of BTC are probably its most attractive characteristic.
For the sake of justice, it is worth mentioning that speedy transactions have their price and the respective fees are potentially higher than BTC's. To address this shortcoming, the Ethereum Foundation has already done a great deal of work to upgrade the platform and replace the existing mining system with a staking model. The latter allows any individual who has the minimum required cryptocurrency balance to validate transactions and earn staking rewards, which automatically means lower fees.
Top Online Casinos Accepting Ethereum Deposits
Crypto gambling is gaining momentum worldwide, therefore a huge number of gaming websites that accept Ethereum deposits comes as no surprise. Chances are your favorite place offers ETH as one of the payment methods, but even if it's not the case, you won't have any problem finding your perfect fit.
Luckily, here at CS, we have a broad selection of top-rated online casinos that cater to the needs and whims of punters in different parts of the globe. Whatever your taste in casino slots, you will be able to have the most exciting pastime and take advantage of the most rewarding bonuses and promotions. BC.Game, Casino Brango, Yabby, Slotsroom.com, Ignition Casino – the list of renowned US-friendly sites is really impressive, with more big names to be found in our dedicated directory.
Needless to say, the best international websites that are not targeted at a specific market but the widest possible audience also offer Ethereum deposits: Tsars, 7Bit Casino, Oshi, Redstar, Bit Starz, to cite just a few. Do not forget to read our in-depth casino reviews that cover everything, from software providers and available games to bonuses, banking options, and customer service. Coupled with comments left by other players, they will help you figure out the place, which is likely to become your next favorite.