Fresh Deck Studios Software
This industry is a quickly changing one, especially if you take all the different software companies into consideration.
Trends come and go, and the industry changes with those…
It seems like video slots are all the rage right now, as most software developers compete who's going to come up with better looking graphics and animations, new mechanical solutions, and plenty of features borrowed from the PC and console gaming world.
However, are other companies focused on a different type of gaming?
Yes, and that's live dealer gaming. One such company is called Fresh Deck Studios, and judging by its name it could be just the much needed breath of fresh air among small indie game developers.
| Country | Casino | Name | Mobile | Rating | Software |
| --- | --- | --- | --- | --- | --- |
| | | DuckyLuck Casino | | 7.6/10 | + 6 more |
| | | VipSlots Casino | | 7.5/10 | + 2 more |
| | | NewVegas Casino | | 7.3/10 | + 6 more |
| | | Shazam Casino | | 7.2/10 | + 5 more |
| | | BetUS Casino | | 7/10 | + 4 more |
| | | Drake Casino | | 7/10 | + 6 more |
| | | Super Slots | | 6.5/10 | + 8 more |
| | | Candyland Casino | | 6.5/10 | + 7 more |
| | | Gossip Slots | | 6.1/10 | + 5 more |
| | | HighRoller Casino | | 6/10 | + 8 more |
| | | Slotgard Casino | | 5.8/10 | + 7 more |
| | | Crypto Thrills Casino | | 5.7/10 | + 3 more |
| | | Wild Casino | | 4.9/10 | + 3 more |
DuckyLuck Casino
Rated 7.6 / 10
VipSlots Casino
Rated 7.5 / 10
NewVegas Casino
Rated 7.3 / 10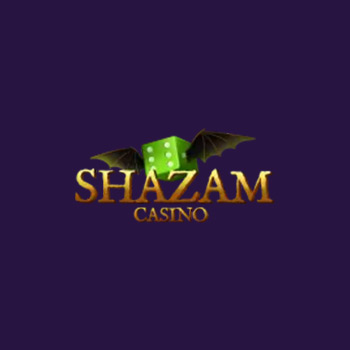 Shazam Casino
Rated 7.2 / 10
BetUS Casino
Rated 7 / 10
Drake Casino
Rated 7 / 10
Super Slots
Rated 6.5 / 10
Candyland Casino
Rated 6.5 / 10
Gossip Slots
Rated 6.1 / 10
HighRoller Casino
Rated 6 / 10
Slotgard Casino
Rated 5.8 / 10
Crypto Thrills Casino
Rated 5.7 / 10

Wild Casino
Rated 4.9 / 10
Products and Services
So, how did these guys start off? The company was founded by a small, yet dedicated team of industry professionals as a direct result of a rather high demand for premium live dealer games all around the world.
Top tier operators are always on the lookout for high quality live dealer software which provides top notch tech capabilities and combines them with the ultimate pinnacle of charisma and knowledge when it comes to cherry picking the dealers themselves…
How many companies that are able to provide such services do you know? You need to be able to provide top shelf live game streaming, seven days a week, 24 hours a day, from different locations all around the world.
Hopefully…
…these guys are about to take the market by storm by offering the most innovative live casino products out there and help set some new standards. Their mission also includes making all the partners and operators successful as well by increasing their revenues.
The solutions they are willing to offer to all potential partners include easy and fast implementation of all products.
Their Integration API has a fast integration process and it makes for a seamless transition into any existing architecture. Once you take hold of it, it will provide you with full history and reports on all gaming activities and money transactions. Depending on the existing system a customer uses, the integration process may take anywhere from less than 24 hours to up to 2 weeks.
Besides this, they also offer white label solutions to all interested parties, which means that they can design a whole casino website if need be, in accordance to all the visions. They can also expand on the existing values of an online betting brand.
The team of expert designers and developers is ready and willing to take on all different tasks to diversify the customers services and provide full support for personalized content. On top of all this they can offer you all sorts of reports and data analytics, due to implementation of a very powerful back office management system.
Last but not least, let us just mention that their games come with dealers who speak a multitude of languages, including English, Spanish, Portuguese, Mandarin, and Turkish.
About the Games
Their portfolio of games isn't really a large one, but over here we need to focus on quality instead of quantity. Their games include Live Blackjack, Live Roulette, and Live Baccarat.
Live Blackjack - Hailed as one of the most popular games ever among players who prefer table games, it is also very hot among those who like their games dealt by real live dealers. The software makes for a fun yet personalized gambling experience, where you will be able to catch all the thrill of a real brick-and-mortar casino from the convenience of your own home.
Live Roulette - Roulette is the oldest of all games commonly featured at modern land-based and online casinos, but it is also one of the most popular ones, so it's no wonder every venue needs to have at least some variation of it. Over here, the software can manage any number of active players, while the atmosphere the professional dealers create can only be described as authentic and brimming with panache.
Live Baccarat - Some players also refer to it as Punto Banco, but whichever term you prefer, you will agree with us when we say that this is one of the hottest live games out there. No matter what the stakes, you will always feel like a true high roller! Even though the game was popular only in Asia at first, it slowly gained in popularity over the years, and now it is one of the mainstays of numerous Latin American and European online betting venues.
Conclusion
In a world focused on video slots, it feels great to see a small development company devoted to developing top notch live dealer software. Even though they only have three games so far, these guys come off as highly professional, so we can't wait to see more titles.
Useful Links