Net Entertainment Finally Releases Copy Cats Slot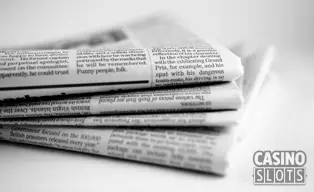 Net Entertainment has set the stage for 2017 to be their biggest year yet, and their most recent release of Copy Cats shows that they aren't slowing down on any level. This game uses five reels and three rows, a pretty common format, with 25 fixed paylines. The basic idea here is that there are a number of different cats who are walking around the city in different colors, which may not sound like the most exciting premise for a slot, but it's the gameplay-driven experience with tons of features that really makes this game.
A Variety of Features
There are several different features in this game. You'll find stacked symbols, including wilds, that give you better chances for multi-line payouts. There's also the ability to earn a set of free spins if you pick up three of the bell symbols. These appear on the first, third and fifth reels only, and they give you 10 free spins with the chance to re-trigger.
However, the main feature in this game, and the one that is based off of the game's title, is the Copy Cats feature. There are four different cat symbols in the game: the golden wild, a blue cat that's mad, a pink cat that's cute and a red cat that seems like a charmer. If you get a full stack of either of these on the first reel, that activates the feature. On the second, third, fourth and fifth reels, every one of the four cat symbols will turn into a copy of the symbol that activated the feature on the first reel, giving you tremendous opportunities for major wins.
Net Entertainment's Gameplay-Based Slots
The Copy Cats slot shows something from Net Entertainment that is in a little bit of contrast compared to the average game from their portfolio in the past, and it's a part of a trend that we've seen for them for the past 12-18 months. That trend is that they have been focusing just as much (if not more) on the gameplay and feature aspects of their releases than the graphics. While the graphics of their slots are still strong, it's obvious that they have shored up the gameplay side of their games as well.
Sources
Press Release, NetEnt Sharpens Its Claws With Release of Latest Title Copy Cats netent.com, May 23, 2017