GAMING1 Online Slots
GAMING1 is a good example of a company that has an inconsistent track record in terms of th quality of their games. Their best titles are well above-average in every way, but a lot of their games feel almost like they're copies of each other with slightly different payout structures and diferent visual themes. There are some things that they do very well, however, and we'll point these out as we go along. As a whole, their games are definitely an asset to any online casino that uses them, but there are pros and cons to playing with them.
Betting Schemes
We want to start out with something that GAMING1 does very, very right, and that's how they handle the betting options for the player. The standard in the industry is to give players opportunities to choose the number of paylines they want to play on, the value of the coins they want to use on those paylines and how many coins should be used on each of the paylines. We think that this is convoluted, and whenever you add in the fact that most games base their payouts on your win per payline bet instead of your total bet, it only adds to the confusion.
GAMING1 completely escapes this confusion with an easy-to-understand and streamlined system. You have different total bet sizes that you can choose from with a single control in their games, and all of your payouts are based on multiples of that total wager. It's as simple as you can make it, and that's something that we wish the rest of the industry would follow suit with.
Slot Quality
As we mentioned above, they have proven to be pretty inconsistent when it comes to the quality of their games. On one hand, you have some titles like Wild Bots Orchestra with very atypical themes that are captured with excellent graphics, and the gameplay really brings it all together with features that make sense for the theme. On the other hand, you have titles that seem like they have been thrown together with average graphics, boring bonus features and very plain gameplay.
To GAMING1's credit, it seems like the days of these mediocre slots are behind them, but one can't ignore the fact that these types of titles make up a significant portion of their library at this time. Still, all of their newest games have been of a much higher quality, so hopefully that will continue to be the case.
Overview
You're getting a lot of good when you play with the slots developed by GAMING1. Their betting setup is the type that is considered to be the easiest and most intuitive to use in the entire industry, and we can say that without exaggeration. If you stick to their newest games, you'll have a really good time, though some players may find some of their older games to be relaxing as well. Overall, this is a solid company doing good work, but if you check out their games, make sure you don't judge the company as a whole by the first few games you look at.
| Slot Name | Rate | Software Name | Theme | Reel | Type |
| --- | --- | --- | --- | --- | --- |
| | 4.0 /5 | GAMING1 | Nightlife | 5 | Video |
| | 3.7 /5 | GAMING1 | TV Shows | 5 | Video |
| | 3.0 /5 | GAMING1 | Asian, Dragons | 5 | Video |
| | 3.0 /5 | GAMING1 | Cartoon, Circus | 5 | Video |
| | 3.0 /5 | GAMING1 | Jungle, Mystical, Tropical | 5 | Video |
| | 3.0 /5 | GAMING1 | | 5 | Video |
| | 2.7 /5 | GAMING1 | Egyptian | 5 | Video |
| | 2.5 /5 | GAMING1 | Egyptian | 5 | Video |
| | 2.0 /5 | GAMING1 | Aquatic | 5 | Video |
| | 2.0 /5 | GAMING1 | Mystical, Fairy Tale | 5 | Video |
| | 2.0 /5 | GAMING1 | Greek, Mythology | 5 | Video |
| | 2.0 /5 | GAMING1 | Stone Age | 5 | Video |
| | 2.0 /5 | GAMING1 | Fruit | 3 | Video |
| | - | GAMING1 | Aquatic, Mythology | 5 | Video |
| | - | GAMING1 | Adventure, Pirate | 5 | Video |
| | - | GAMING1 | Medieval, Fairy Tale | 5 | Video |
| | - | GAMING1 | Action, Racing | 5 | Video |
| | - | GAMING1 | Gems & Jewels | 3 | Classic |
| | - | GAMING1 | Animals, Cute and Fluffy | 5 | Video |
| | - | GAMING1 | Invention, Science, Steampunk | 5 | Video |
| | - | GAMING1 | Aztec | 5 | Video |
| | - | GAMING1 | Space | 5 | Video |
| | - | GAMING1 | Crime, Medieval | 5 | Video |
| | - | GAMING1 | Western | 5 | Video |
| | - | GAMING1 | Egyptian | 5 | Video |
| | - | GAMING1 | Fruit | 5 | Video |
| | - | GAMING1 | Mythology | 5 | Video |
| | - | GAMING1 | Fantasy, Horror, Halloween | 5 | Video |
| | - | GAMING1 | Adventure | 5 | Video |
| | - | GAMING1 | Adventure, Gems & Jewels, Magic | 5 | Video |
Glam Night
Rated 4 /5
Deal Or No Deal
Rated 3.7 /5
Dragon Fury
Rated 3 /5
Cirtakus
Rated 3 /5
Mojo Spin
Rated 3 /5
Dragon Fury
Rated 3 /5
Horus Temple
Rated 2.7 /5
Fakir Slot
Rated 2.5 /5
Pearl Tracker
Rated 2 /5
Mystic Charm
Rated 2 /5
Olympus Evolution
Rated 2 /5
Caveman Stoney
Rated 2 /5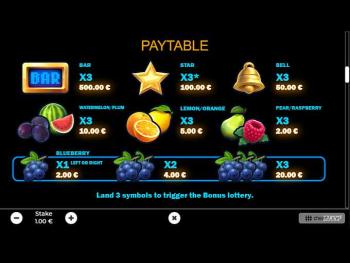 Super Blueberry 2020
Rated 2 /5
Atlantis Wrath of Poseidon
-
Blackbeard The Golden Age
-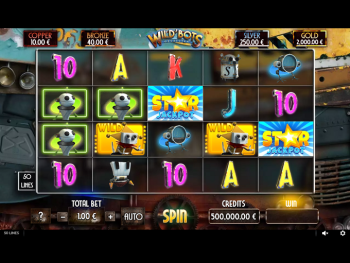 There are

5

slots remaining