Iron Dog Studio Online Slots
Iron Dog Studio was created out of 1x2gaming during a part of their corporate restructuring, and they are centered around the idea of bringing players a higher standard of online slots that matches up with the expectations of the modern era. It's been a very serious resource for 1x2gaming, but they've also proven themselves to be a formidable developer themselves in a relatively short period of time since first launching in 2017. With a focus on a particularly high level of quality and using technology geared towards future play, they are doing pretty much everything right when it comes to giving players what they want.
Game Design and Platform
First and foremost, their games have a flair for the dramatic on the graphical side with an emphasis on trying to produce titles that will hold up from an aesthetic point of view for a very long time. That's an interesting proposition, especially since we can see how quickly games from 10 years ago started to look obsolete, but they're trying very hard to make it work. A serious part of this is the fact that they use HTML5 as their platform, which seems to be the main platform that the industry as a whole is going to be based around for a particularly long time.
Gameplay and Play Style
When you mix this in with feature-heavy gameplay with an emphasis on action, you get a winning formula. They seem to come up with special features based on the themes of the games, which is a lot better than just throwing something together seemingly at random like what we see with several competitors. From there, the pay table is set up to give players a particular level of volatility and overall action, and that makes it easy for players to pick out games that match up with the type of play that they prefer.
In Summary
What Iron Dog Studio brings to the table is in line with why they were created in the first place: to specifically be competition for the best that the industry has to offer and to try to take over as much market share as they can. Quality is the name of the game in this regard, and they really bring it both from a gameplay perspective and from the graphical end of the titles they produce. Overall, this is a great way to satisfy all types of players, especially since they pick from a varied set of themes and concepts that aren't always the over-done sub-genres that you see over and over again from other companies.
| Slot Name | Rate | Software Name | Theme | Reel | Type |
| --- | --- | --- | --- | --- | --- |
| | 4.0 /5 | Iron Dog Studio | Fruit, Magic | 5 | Video |
| | 4.0 /5 | Iron Dog Studio | Space, Cartoon | 6 | Video |
| | 4.0 /5 | Iron Dog Studio | Animals, Music | 6 | Video |
| | 4.0 /5 | Iron Dog Studio | Asian | 6 | Video |
| | 3.5 /5 | Iron Dog Studio | Egyptian | 5 | Video |
| | 3.3 /5 | Iron Dog Studio | Halloween | 5 | Video |
| | 3.0 /5 | Iron Dog Studio | Fairy Tale | 5 | Video |
| | 3.0 /5 | Iron Dog Studio | Fruit | 5 | Video |
| | 3.0 /5 | Iron Dog Studio | Mystical | 7 | Video |
| | 3.0 /5 | Iron Dog Studio | Retro | 6 | Video |
| | 3.0 /5 | Iron Dog Studio | Winter, Christmas | 6 | Video |
| | 3.0 /5 | Iron Dog Studio | Irish | 6 | Video |
| | 3.0 /5 | Iron Dog Studio | Medieval, Fairy Tale | 5 | Video |
| | 3.0 /5 | Iron Dog Studio | Christmas, New Year | 6 | Video |
| | 3.0 /5 | Iron Dog Studio | Christmas | 6 | Video |
| | 2.5 /5 | Iron Dog Studio | Vikings, Dragons | 5 | Video |
| | 1.3 /5 | Iron Dog Studio | Prehistoric | 7 | Video |
| | - | Iron Dog Studio | Gems & Jewels | 5 | Video |
| | - | Iron Dog Studio | Cute and Fluffy | 5 | Video |
| | - | Iron Dog Studio | Fantasy, Fairy Tale | 5 | Video |
| | - | Iron Dog Studio | Beach | 5 | Video |
| | - | Iron Dog Studio | Asian | 5 | Video |
| | - | Iron Dog Studio | Mystical | 5 | Video |
| | - | Iron Dog Studio | Vikings | 5 | Video |
| | - | Iron Dog Studio | Vegas | 5 | Video |
| | - | Iron Dog Studio | Jungle, Flowers | 5 | Video |
| | - | Iron Dog Studio | Pirate | 6 | Video |
| | - | Iron Dog Studio | Aztec, Jungle | 5 | Video |
| | - | Iron Dog Studio | Mystical, Science | 5 | Video |
| | - | Iron Dog Studio | Fantasy, Medieval, Magic | 5 | Video |
Rainbow Wilds
Rated 4 /5
Astro Newts Megaways
Rated 4 /5
Rock The Reels Megaways
Rated 4 /5
1 Million Fortunes Megaways
Rated 4 /5
Treasure of Horus
Rated 3.5 /5
Blood Queen
Rated 3.3 /5
Gifts of Ostara
Rated 3 /5
Cherry Blast
Rated 3 /5
Moirai Blaze
Rated 3 /5
VIP Branded Megaways
Rated 3 /5
Christmas Megaways
Rated 3 /5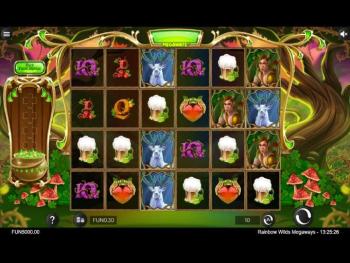 Rainbow Wilds Megaways
Rated 3 /5
Robin' Robin
Rated 3 /5
Santa's Big Bash Megaways
Rated 3 /5
Merry Megaways
Rated 3 /5
Barbarian Gold
Rated 2.5 /5
1 Million Megaways BC
Rated 1.3 /5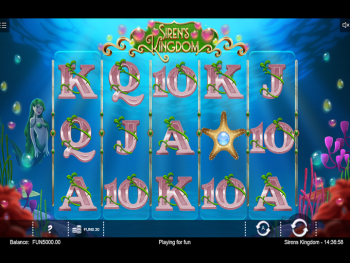 Pirate Kingdom Megaways
-
There are

3

slots remaining