Just For The Win Online Slots
The name Just for the Win gives you a pretty good idea of what their online slots are all about. This company has been making slots for the online environment exclusively since 2016. While the doesn't give them the most experience, they're full of professionals who have been in the industry for a long time, and that's why they were able to make such high-quality titles straight out of the gate.
Quality Over Quantity
A big theme that you'll find with this provider is the idea of making sure that their individual games are of a high quality instead of worrying about putting out a ton of games. On the graphical side in particular, they ride a balance of giving players a good aesthetic experience while simultaneously keeping the size of the games down so that they load quickly. This is important because all of their titles run in web browsers, no matter if you're playing via desktop or mobile, and this lets you get in on the action quickly without delay.
Feature Sets and Gameplay
There are a lot of providers with good graphics these days. What really sets companies apart is their approach to gameplay and features. What JFTW does is tailor each feature set to the theme and concept of the individual games so that you aren't getting some generic experience on any level. This creates an immersive style of play that's the result of a cohesive overall product that pulls all aspects of a game together on the same level. This is why their games have gotten so much attention despite them only having been running since 2016.
Our Thoughts
We can't deny that their games look good, but it's the gameplay of what Just for the Win brings to the table that we think does them the most favors. This is largely because they focus on quality over quantity, not just on graphics but with gameplay as well, and that's the kind of thing that players really gravitate to. Replay value is a big part of why that is, and it's not hard to see why they have built up the level of popularity that they have with this approach to their games.
| Slot Name | Rate | Software Name | Theme | Reel | Type |
| --- | --- | --- | --- | --- | --- |
| | 4.3 /5 | Just For The Win | Cards, Gems & Jewels | 5 | Video |
| | 4.0 /5 | Just For The Win | Adventure, Superheroes | 5 | Video |
| | 4.0 /5 | Just For The Win | Horror, Mystical | 5 | Video |
| | 4.0 /5 | Just For The Win | Fantasy | 7 | Video |
| | 4.0 /5 | Just For The Win | Greek, Mythology | 5 | Video |
| | 3.5 /5 | Just For The Win | Music, TV Shows | 5 | Video |
| | 3.0 /5 | Just For The Win | Aztec | 5 | Video |
| | 3.0 /5 | Just For The Win | Antique, Greek | 5 | Video |
| | 3.0 /5 | Just For The Win | Ice, Tropical | 5 | Video |
| | 3.0 /5 | Just For The Win | Fruit, Joker | 5 | Video |
| | 3.0 /5 | Just For The Win | Medieval | 5 | Video |
| | 2.0 /5 | Just For The Win | Irish | 5 | Video |
| | - | Just For The Win | Fantasy, Fairy Tale | 5 | Video |
| | - | Just For The Win | Fruit | 5 | Video |
| | - | Just For The Win | Egyptian | 5 | Video |
| | - | Just For The Win | Casino | 5 | Video |
| | - | Just For The Win | Irish | 5 | Video |
| | - | Just For The Win | | 5 | Video |
| | - | Just For The Win | Ice, Gems & Jewels | 5 | Video |
| | - | Just For The Win | Asian, Japanese, Steampunk | 4 | Video |
| | - | Just For The Win | Animals, Retro | 5 | Video |
| | - | Just For The Win | Casino | 5 | Video |
| | - | Just For The Win | Fruit, Retro | 4 | Video |
| | - | Just For The Win | Fruit, Gems & Jewels | 5 | Video |
| | - | Just For The Win | Asian, Chinese | 5 | Video |
| | - | Just For The Win | Animals, French | 5 | Video |
| | - | Just For The Win | Magic | 5 | Video |
| | - | Just For The Win | Prehistoric | 5 | Video |
| | - | Just For The Win | Animals, Wildlife, Native | 5 | Video |
| | - | Just For The Win | Fruit, Magic | 5 | Video |
Lucky Links
Rated 4.3 /5
Aurora Beast Hunter
Rated 4 /5
Spectre Estate
Rated 4 /5
Odin's Riches
Rated 4 /5
Divine Riches Helios
Rated 4 /5
Reel Talent
Rated 3.5 /5
Amazing Aztecs
Rated 3 /5
Immortal Glory
Rated 3 /5
Tiki Vikings
Rated 3 /5
Juicy Joker Mega Moolah
Rated 3 /5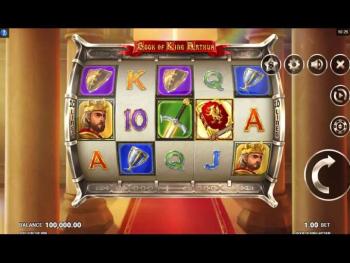 Book Of King Arthur
Rated 3 /5
Paddys Pot Mega Moolah
Rated 2 /5
There are

8

slots remaining