Konami Online Slots
A few hundred online and land-based slots are available from Konami. They have produced tons of games and come up with more than a dozen new titles each year, and this definitely helps the quantity side of the equation. However, they're strong when it comes to quality as well, and a big part of that has to do with their extensive experience in developing video games and other types of games that extends back to the 1960s. This level of experience isn't the kind of thing you see from most online slot developers, so it's easy to see how big of an influence it is on what they have to offer.
Variety of Features and Play Styles
One place where you can see their skill for innovation is in the features that they have available in their games. While you will get some of the normal stuff like free spins, pick a box rounds, etc., you'll also get new types of features that they've put together themselves, and games are often centered around them along these lines. This makes complete sense because you'd want something new and fresh to be the focal point of the experience, but they also match up their play styles in this way, so you get a doubly fun immersion into the game world.
Graphical Styles and Presentation
This company has been making video games since back before the original Nintendo Entertainment System was released in 1984, so they know a thing or two about the importance of graphics in today's market. That's why they put a lot of effort into giving players great-looking games with strong levels of aesthetic appeal, and that's the kind of thing that definitely draws their players in and adds to the excitement. It's clear to see by just playing a few of their titles that they know what they're doing with both graphics and sound along these lines.
| Slot Name | Rate | Software Name | Theme | Reel | Type |
| --- | --- | --- | --- | --- | --- |
| | 3.5 /5 | Konami | Animals, Comedy | 5 | Video |
| | 3.5 /5 | Konami | Asian | 5 | Video |
| | 3.5 /5 | Konami | Greek | 5 | Video |
| | 3.0 /5 | Konami | Greek, Mythology | 5 | Video |
| | 2.5 /5 | Konami | Asian | 5 | Video |
| | 2.0 /5 | Konami | Mystical | 5 | Video |
| | 0.5 /5 | Konami | Asian, Chinese | 5 | Video |
| | - | Konami | Arcade | 5 | Video |
| | - | Konami | Arcade | 5 | Video |
| | - | Konami | Nature, Exploration | 5 | Video |
| | - | Konami | Animals, Nature | 5 | Video |
| | - | Konami | Fruit | 5 | Video |
| | - | Konami | Nature | 5 | Video |
| | - | Konami | Fantasy | 5 | Video |
| | - | Konami | Asian | 5 | Video |
| | - | Konami | Asian | 5 | Video |
| | - | Konami | Mythology | 5 | Video |
| | - | Konami | Asian, Flowers, Chinese | 5 | Video |
| | - | Konami | Asian, Chinese | 5 | Video |
| | - | Konami | Mexican | 5 | Video |
| | - | Konami | Asian, Chinese | 5 | Video |
| | - | Konami | Mystical, Flowers | 5 | Video |
| | - | Konami | Aquatic, Fairy Tale | 5 | Video |
| | - | Konami | Animals, Asian, Chinese | 5 | Video |
| | - | Konami | Gems & Jewels, Luxury, Love | 5 | Video |
Lucky Honeycomb Hot Boost
Rated 3.5 /5
Eastern Princess
Rated 3.5 /5
Destiny of Athena
Rated 3.5 /5
Wings Of The Phoenix
Rated 3 /5
Magical Bat Fortune
Rated 2.5 /5
Gypsy Fire
Rated 2 /5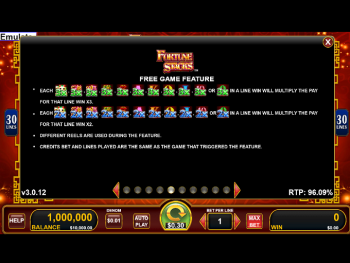 Fortune Stacks
Rated 0.5 /5
Frogger Great City Wilds
-
Flying Fortune: Boosted Slides
-