NoLimitCity Online Slots
The focus with the slots from Nolimit City is on quality over quantity. They've been running since 2014, and in that time, they've produced a handful of slots that cover a variety of different themes. What you'll find is that, no matter the motif of the game, there are two major things that they do really well. The first is that they handle the gameplay side of the titles in a way that makes you want to keep coming back for more. The second is that they make their games look tremendous so that you're enjoying what you're looking at the whole time.
The Quality Focus on Gameplay
A lot of software developers get a lot of credit because they produce titles that look amazing. That's a very good thing, and we don't want to take anything away from that because this company does the same thing. However, some developers stop there and largely ignore making the gameplay stand out as well. With Nolimit City, they're clearly focused on both aspects, especially on quality of gameplay, because they mix up different types of features and different motifs for the actual play experience in the titles that they offer.
A Flexible Package
The games that they produce are built in HTML5, which makes it easy to enjoy the same versions of the game on both desktop and mobile platforms. You can play from Windows, Mac and Linux systems as well as Windows Phone, iOS and Android mobile devices (in addition to other operating systems). Along these lines, their games are designed to look great on screens of any size, and the controls are positioned in a way that it's simple to actually enjoy the gameplay and manipulate the betting controls no matter what you're using to get in on the action. Overall, they're a very solid company with particularly good slots with a focus on giving players a very high-quality experience.
| Slot Name | Rate | Software Name | Theme | Reel | Type |
| --- | --- | --- | --- | --- | --- |
| | 5.0 /5 | NoLimitCity | Food | 5 | Video |
| | 5.0 /5 | NoLimitCity | Military | 5 | Video |
| | 5.0 /5 | NoLimitCity | Horror | 5 | Video |
| | 4.3 /5 | NoLimitCity | Gems & Jewels | 4 | Video |
| | 4.3 /5 | NoLimitCity | Science | 5 | Video |
| | 4.0 /5 | NoLimitCity | Fantasy | 6 | Video |
| | 4.0 /5 | NoLimitCity | Western | 7 | Video |
| | 4.0 /5 | NoLimitCity | Western | 5 | Video |
| | 4.0 /5 | NoLimitCity | Crime | 5 | Video |
| | 4.0 /5 | NoLimitCity | Music, Party | 5 | Video |
| | 4.0 /5 | NoLimitCity | Crime, Detective, Mexican | | Video |
| | 4.0 /5 | NoLimitCity | Historical | 7 | Video |
| | 4.0 /5 | NoLimitCity | Party | 5 | Video |
| | 4.0 /5 | NoLimitCity | Crime | 5 | Video |
| | 3.5 /5 | NoLimitCity | Space, Arcade | 3 | Video |
| | 3.5 /5 | NoLimitCity | Horror, Circus | 5 | Video |
| | 3.5 /5 | NoLimitCity | Food, Drink | 5 | Video |
| | 3.0 /5 | NoLimitCity | Luxury, Party, Drink | 5 | Video |
| | 3.0 /5 | NoLimitCity | Horror, Mystical | 5 | Video |
| | 3.0 /5 | NoLimitCity | Crime | 5 | Video |
| | 3.0 /5 | NoLimitCity | Roman | 5 | Video |
| | 3.0 /5 | NoLimitCity | Adult | 5 | Video |
| | 3.0 /5 | NoLimitCity | Historical | 5 | Video |
| | 3.0 /5 | NoLimitCity | Horror | 6 | Video |
| | 3.0 /5 | NoLimitCity | Mining | 6 | Video |
| | 2.5 /5 | NoLimitCity | Food | 5 | Video |
| | 2.5 /5 | NoLimitCity | Animals, Mystical, Magic | 5 | Video |
| | - | NoLimitCity | Cards, Fruit | 5 | Video |
| | - | NoLimitCity | | 5 | Video |
| | - | NoLimitCity | Asian | 5 | Video |
Kitchen Drama: Sushi Mania
Rated 5 /5
Das xBoot
Rated 5 /5
Mental
Rated 5 /5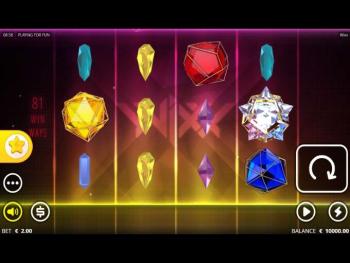 WiXX
Rated 4.3 /5
Tesla Jolt
Rated 4.3 /5
Evil Goblins xBomb
Rated 4 /5
True Grit Redemption
Rated 4 /5
Tombstone RIP
Rated 4 /5
Folsom Prison
Rated 4 /5
The Rave
Rated 4 /5
The Border
Rated 4 /5
Pearl Harbor
Rated 4 /5
Walk of Shame
Rated 4 /5
Benji killed in Vegas
Rated 4 /5
Space Arcade
Rated 3.5 /5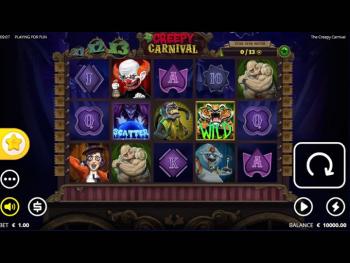 Creepy Carnival
Rated 3.5 /5
Oktoberfest
Rated 3.5 /5
Manhattan Goes Wild
Rated 3 /5
Book of Shadows
Rated 3 /5
San Quentin xWays
Rated 3 /5
Legion X
Rated 3 /5
Punk Toilet
Rated 3 /5
Remember Gulag
Rated 3 /5
Karen Maneater
Rated 3 /5
Dead Canary
Rated 3 /5
Kitchen Drama: BBQ Frenzy
Rated 2.5 /5
Owls
Rated 2.5 /5
There are

35

slots remaining