Red Rake Gaming Online Slots
Having been around since just 2012, Red Rake Gaming has been able to get a lot of attention in the online slots world for the quality of their games. Their best titles are competitive in terms of quality with any of the biggest names in the business that you can imagine, and even their average titles are well above-average when compared to the industry as a whole. They are based out of Valencia, Spain, and their HTML5-powered slots give players a lot to be excited about.
HTML5 Platform
The first thing to know about their games is that they are all produced using HTML5. This is important for a number of reasons, including the fact that it makes it easy for their games to be included in the software for various casinos and other software developers. It also allows players to get a great visual presentation no matter if they're playing on desktop or mobile, and this is because players essentially enjoy the same version of the game either way, other than minor changes to he controls.
Graphics and Sound Quality
The fact that online slots are heavily visually based is not lost on Red Rake Gaming, and they have done a great job in making sure that the visual appeal is huge for their games. They have a style of graphics that can change depending on the theme of the game and the feel they are going for, but it's always done in a way that makes their games pleasant to look at and enjoy.
Gameplay Values
There are some developers out there who make great-looking games that fall flat when it actually comes time to put in some sesions playing the things. This is not the case with this company. Their titles have very strong gameplay values, and this comes primarily through making sure that there are a ton of features that actually make sense in the context of the theme and concept of the game itself. For example, if you're going for a peaceful, relaxing mood with a certain game, it wouldn't make sense to add a ton of jolting features that bring you out of that state of lightly relaxed focus.
A Fearless Approach
Something you'll see in Red Rake Gaming's slots is that they aren't afraid to be the same, but they also aren't afraid to be different. Some of their games use themes that have been done dozens of times, but they use these titles as opportunities to have a competitive moment and show off what they can do compared to other developers. On the other hand, they will use non-standard formats and different features than what's considered "mainstream" if they think it's justified in a particular game. They do what they think is right in a game, and they don't care about trying to be like the competition just for the sake of riding coattails.
| Slot Name | Rate | Software Name | Theme | Reel | Type |
| --- | --- | --- | --- | --- | --- |
| | 4.5 /5 | Red Rake Gaming | Nature, Jungle | 3 | Video |
| | 4.0 /5 | Red Rake Gaming | Asian, Action | 5 | Video |
| | 4.0 /5 | Red Rake Gaming | Superheroes | 5 | Video |
| | 3.0 /5 | Red Rake Gaming | Lifestyle, Luxury, Glamour | 5 | Video |
| | 3.0 /5 | Red Rake Gaming | Nature, Asian | 5 | Video |
| | 3.0 /5 | Red Rake Gaming | Fruit | 5 | Video |
| | 3.0 /5 | Red Rake Gaming | Asian, Chinese | 5 | Video |
| | 3.0 /5 | Red Rake Gaming | Tropical | 5 | Video |
| | 3.0 /5 | Red Rake Gaming | Adventure, Egyptian | 5 | Video |
| | 3.0 /5 | Red Rake Gaming | Fruit, Casino, Retro | 5 | Video |
| | 3.0 /5 | Red Rake Gaming | Adventure, Mining | 5 | Video |
| | 2.8 /5 | Red Rake Gaming | Animals, Aquatic, Fantasy | 5 | Video |
| | 2.5 /5 | Red Rake Gaming | | 5 | Video |
| | 2.5 /5 | Red Rake Gaming | Animals | 6 | Video |
| | 2.0 /5 | Red Rake Gaming | Drink, Festivity | 5 | Video |
| | 2.0 /5 | Red Rake Gaming | Fruit, Casino | 5 | Video |
| | 2.0 /5 | Red Rake Gaming | Mystical, Native | 5 | Video |
| | - | Red Rake Gaming | Egyptian | 5 | Video |
| | - | Red Rake Gaming | Fairy Tale | 5 | Video |
| | - | Red Rake Gaming | Music | 6 | Video |
| | - | Red Rake Gaming | Irish | 5 | Video |
| | - | Red Rake Gaming | Vegas | 5 | Video |
| | - | Red Rake Gaming | Animals, Asian, Chinese | 5 | Video |
| | - | Red Rake Gaming | Horror, Halloween | 5 | Video |
| | - | Red Rake Gaming | | 5 | Video |
| | - | Red Rake Gaming | Cars | 5 | Video |
| | - | Red Rake Gaming | | 5 | Video |
| | - | Red Rake Gaming | | 5 | Video |
| | - | Red Rake Gaming | Mayan | 5 | Video |
| | - | Red Rake Gaming | Magic | 5 | Video |
Wildcano
Rated 4.5 /5
Ways Of The Samurai
Rated 4 /5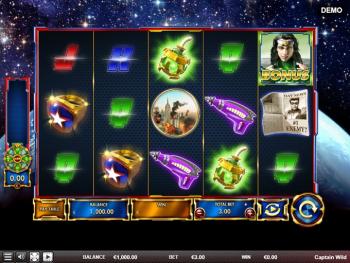 Captain Wild
Rated 4 /5
Montecarlo Glamour
Rated 3 /5
Eastern Goddesses
Rated 3 /5
Super 10 Stars
Rated 3 /5
Cai Shen 88
Rated 3 /5
Flamingo Paradise
Rated 3 /5
Max Dangerous And The Lost Relics
Rated 3 /5
Super 20 Stars
Rated 3 /5
Boomerang Jacks Lost Mines
Rated 3 /5
Lorelei's Pearls
Rated 2.8 /5
The Asp of Cleopatra
Rated 2.5 /5
Tiger And Dragon
Rated 2.5 /5
Heidi at the Oktoberfest
Rated 2 /5
Super 15 Stars
Rated 2 /5
Mystic Spirits
Rated 2 /5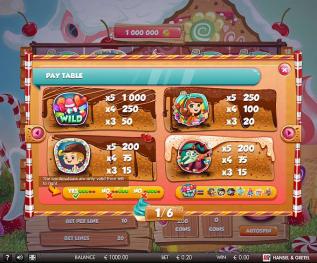 The Secret of the Opera
-
Ryan O Bryan and the Celtic Fairies
-
Jack O Lantern Vs The Headless Horseman
-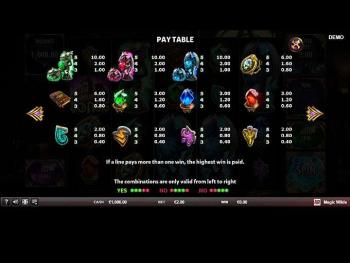 There are

20

slots remaining