Skywind Online Slots
Skywind Group is an independent company based in Douglas, Isle of Man that develops software, social games, and real money games for online and mobile. About 250 people work on the company's products in Australia, Cyprus, and several eastern European countries. Playtech founder, Tedi Sagi licensed the company's software and games in perpetuity to Playtech in 2012. So, while Skywind Group is a Playtech Premium Partner and works closely with them, ownership remains separate from Playtech plc.
In addition to licensing social and real money games to Playtech, beginning in 2014 several other companies received licenses for the software including Winner, Mansion, and Gala Coral. The company does a lot more than develop games though, they also offer a global management system (GMS) that can be used to deliver content to business customers, adjusted to totally manage white label operations, or to set up and run casinos for delivery directly to players.
The system's gaming platform is called Falcon and can operate as part of the GMS or as a stand-alone tool. Any game from any major provider can be connected to it via pre-programmed nodes. Scalability is not an issue as Falcon is capable of handling 100,000 bets per second. It also has an artificial intelligence engine they call a 'deep learning behavioral engine'. Operators can use it for in-game promotions, to upsell or cross-sell to other channels such as mobile from desktop, or simply for on-screen marketing.
Additional products include a virtual studio that lets operators create their own games, and an augmented reality app for bookmakers and lotteries that allows players to hold their phone over an instant win ticket to create a live game from it, or enter second-chance drawings. All of their games are state-of-the-art creations with interesting themes, great artwork and animation, and exciting bonus rounds.
| Slot Name | Rate | Software Name | Theme | Reel | Type |
| --- | --- | --- | --- | --- | --- |
| | 5.0 /5 | Skywind | Fantasy, Science | 5 | Video |
| | 5.0 /5 | Skywind | Aquatic, Fantasy | 5 | Video |
| | 5.0 /5 | Skywind | Horror | 5 | Video |
| | 5.0 /5 | Skywind | Fairy Tale | 6 | Video |
| | 4.0 /5 | Skywind | Western | 5 | Video |
| | 4.0 /5 | Skywind | Fruit | 5 | Video |
| | 4.0 /5 | Skywind | Crime, Cops & Robbers | 6 | Video |
| | 4.0 /5 | Skywind | Asian | 5 | Video |
| | 3.5 /5 | Skywind | Irish, Fairy Tale | 5 | Video |
| | 3.5 /5 | Skywind | Wildlife | 5 | Video |
| | 3.5 /5 | Skywind | Fruit | 5 | Video |
| | 3.3 /5 | Skywind | Asian, Chinese | 5 | Video |
| | 3.0 /5 | Skywind | Animals | 5 | Video |
| | 3.0 /5 | Skywind | Asian, Chinese | 5 | Video |
| | 3.0 /5 | Skywind | Animals, Asian, Food, Chinese | 5 | Video |
| | 3.0 /5 | Skywind | Gems & Jewels, Medieval | 5 | Video |
| | 3.0 /5 | Skywind | Animals, Country life | 1 | Video |
| | 3.0 /5 | Skywind | Adventure, Egyptian | 5 | Video |
| | 3.0 /5 | Skywind | Retro, Joker | 3 | Video |
| | 3.0 /5 | Skywind | Aquatic | 5 | Video |
| | 3.0 /5 | Skywind | Fruit, Gems & Jewels, Retro | 6 | Video |
| | 3.0 /5 | Skywind | Fruit, Joker | 3 | Video |
| | 3.0 /5 | Skywind | Fantasy, Cartoon | 5 | Video |
| | 3.0 /5 | Skywind | Gems & Jewels | 5 | Video |
| | 3.0 /5 | Skywind | Fruit | 5 | Video |
| | 3.0 /5 | Skywind | Gems & Jewels | 5 | Video |
| | 3.0 /5 | Skywind | Fruit | 5 | Video |
| | 3.0 /5 | Skywind | Action, TV Shows | 5 | Video |
| | 3.0 /5 | Skywind | Fruit | 5 | Video |
| | 3.0 /5 | Skywind | Fruit | 5 | Video |
Alive! Megaways
Rated 5 /5
Sea Of Pearls
Rated 5 /5
Dance With The Devil
Rated 5 /5
Teller Of Tales
Rated 5 /5
El Paso Gold
Rated 4 /5
Wicked Dice
Rated 4 /5
Judge and Jury Megaways
Rated 4 /5
Bao Tree: Jin Dynasty
Rated 4 /5
Rain Balls
Rated 3.5 /5
Mega Gorilla
Rated 3.5 /5
Forest Fruit Magic
Rated 3.5 /5
Da Hei Ci Fu
Rated 3.3 /5
Panda Vs Goat
Rated 3 /5
Fu Bao Bao
Rated 3 /5
Panda Chef
Rated 3 /5
Respin King
Rated 3 /5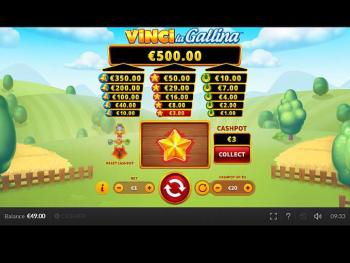 Vinci La Gallina
Rated 3 /5
Book of Gems Megaways
Rated 3 /5
Joker's Luck Deluxe
Rated 3 /5
Ruby Pearl
Rated 3 /5
Sticky Sevens Megaways
Rated 3 /5
Joker Multi Win
Rated 3 /5
Wild Ride
Rated 3 /5
Super Wolf
Rated 3 /5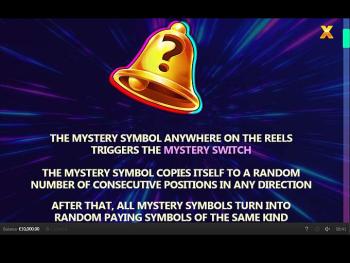 Mystery Bells
Rated 3 /5
Super Elephant
Rated 3 /5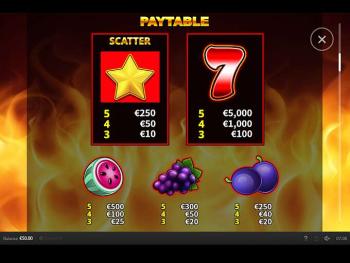 Wicked Spins
Rated 3 /5
El Principe
Rated 3 /5
Wicked 777
Rated 3 /5
Ready Set Cash
Rated 3 /5
There are

62

slots remaining