BF Games Online Slots
We won't be wrong to call BF Games mysterious. The silent yet devoted game developer from the UK was founded in 2013, and ever since they've been a company of a few words, but it's fair to say that their games speak for themselves. Instead, of talking the talk, they've been walking the walk, all these years, and now they have a pretty solid portfolio of excellent slot games!
They operate under a license issued by the Malta Gaming Authority, and their games are best characterized by fun themes, great replay value, and highly engaging and immersive gameplay experience. Let's check what they're all about, shall we?
User Experience
It is a great one, we guarantee you that. It seems like these guys really do care about each and every little detail, and no slots from their roster can be characterized as boring. The gameplay is really immersive, even if you pick out a simpler slot.
Slot Themes and Types
It's hard to get them all here… Dragons? Check. Do you like games inspired by the Orient? You are going to love what these guys have to offer. Numbers and simple games for beginners? They seem to have it all. Their games are modern and so well-crafted, but it's the diversity of themes that will surely put a smile on any player's face.
For example, Energy Stars takes on the old concept of fruit machines and adds a new twist to it. Fruitastic does pretty much the same, but it's such an eye candy, that you will probably stare at the screen for quite some time before hitting the spin button.
Wild Jack will take you back to the times of Wild West, Mad Men and The Nuclear War tells a tale of spies and the battle for supremacy. Pharaohs and Aliens is inspired by Ancient Egypt, but it throws in some aliens, just to make things a little bit quirky and interesting.
Graphics, Animations and Special Features
No matter which game you choose, you will be spoiled by jaw-dropping graphics, and a multitude of animations, bonus games, and other additional features that spice up the gameplay. You will rarely see such attention to detail anywhere else. Top notch stuff!
Conclusion
BF Games is a company that holds a steady course, and when you pay a visit to their site, you will notice that there are always new games that are "coming soon". These fellows are super busy, and they really seem to know what they're doing. Their video games are a much-needed breath of fresh air on the iGaming scene, and if they continue like this, they are surely going to reach the top tier of the online gambling software business.
| Slot Name | Rate | Software Name | Theme | Reel | Type |
| --- | --- | --- | --- | --- | --- |
| | 4.0 /5 | BF Games | Military | 5 | Video |
| | 3.7 /5 | BF Games | Fruit | 5 | Video |
| | 3.5 /5 | BF Games | Dragons | 5 | Video |
| | 3.3 /5 | BF Games | Fruit | 5 | Video |
| | 3.3 /5 | BF Games | Mystical | 5 | Video |
| | 3.0 /5 | BF Games | Halloween, Circus | 5 | Video |
| | 3.0 /5 | BF Games | Fruit | 5 | Video |
| | 3.0 /5 | BF Games | Asian, Chinese | 5 | Video |
| | 3.0 /5 | BF Games | Asian, Chinese, Magic | 3 | Video |
| | 3.0 /5 | BF Games | Mystical | 3 | Video |
| | 3.0 /5 | BF Games | Beach | 3 | Video |
| | 3.0 /5 | BF Games | Christmas | 5 | Video |
| | 2.0 /5 | BF Games | Fruit | 3 | Classic |
| | 2.0 /5 | BF Games | Winter, Christmas, Fruit | 5 | Video |
| | - | BF Games | Mexican | 5 | Video |
| | - | BF Games | Pirate | 5 | Video |
| | - | BF Games | Sci-Fi, Egyptian | 5 | Video |
| | - | BF Games | Steampunk | 5 | Video |
| | - | BF Games | Fruit | 5 | Video |
| | - | BF Games | Animals, Aquatic | 5 | Video |
| | - | BF Games | Fruit | 5 | Video |
| | - | BF Games | Action, Antique, Roman | 5 | Video |
| | - | BF Games | Fruit, Western | 3 | Classic |
| | - | BF Games | Fruit | 5 | Video |
| | - | BF Games | Fairy Tale | 5 | Video |
| | - | BF Games | Egyptian | 5 | Video |
| | - | BF Games | Egyptian | 5 | Video |
| | - | BF Games | Gems & Jewels | 5 | Video |
| | - | BF Games | Gothic, Horror, Halloween | 5 | Video |
| | - | BF Games | Ice, Fruit | 5 | Video |
Mad Men and the Nuclear War
Rated 4 /5
Stunning Hot
Rated 3.7 /5
Dragons Power
Rated 3.5 /5
Crystal Mania
Rated 3.3 /5
Cosmic Dream
Rated 3.3 /5
Dark Carnivale
Rated 3 /5
Stunning Hot 20 Deluxe
Rated 3 /5
Book Of Ming
Rated 3 /5
Lucky Symbols
Rated 3 /5
Fibonacci
Rated 3 /5
Hot Sunrise
Rated 3 /5
Cave of Xmas
Rated 3 /5
Stunning 27
Rated 2 /5
Stunning Snow Remastered
Rated 2 /5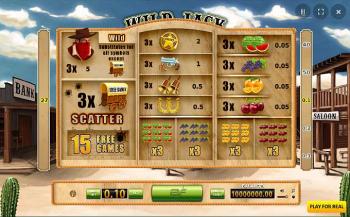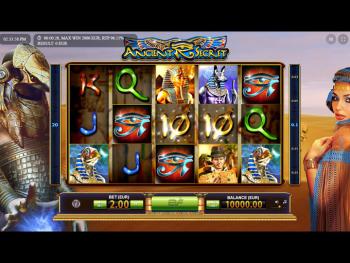 There are

36

slots remaining