Gamomat Online Slots
Gamomat is a company that produces slots, and they're known for having a strong selection of titles in terms of breadth and depth. Their games cover plenty of themes, motifs and concepts, and with more than 250 slots to choose from, players will be able to pick out plenty of games they like no matter what their preferences. With plenty of titles released in land-based and online environments since opening their doors in 2008, they have a lot of experience to draw on, and that helps them to give players a good selection of options.
Production Values
Your first impression for slots are always based around their visual appeal, and that's what initially makes you want to check out a game or not. Because of their experience with land-based games, where this is much more of an issue for players who are walking through a casino instead of looking at a computer or mobile screen, they know how to make games that are aesthetically pleasing. This is a big plus for all players since virtually no one wants to look at ugly games for very long.
Gameplay
They've done a great job with incorporating many different types of gameplay into their portfolio. This includes various payout structures, features and game formats so that you can get a different experience with each title you play. These aspects of play are often tied into the theme or story behind the game itself, and that helps to give players an immersive experience with a lot of gameplay value a swell. That's the type of thing we really like to see because it shows just how much a developer cares about giving players a high-quality experience overall, which should be the point.
Other Links
| Slot Name | Rate | Software Name | Theme | Reel | Type |
| --- | --- | --- | --- | --- | --- |
| | 4.0 /5 | Gamomat | Roman, Mythology | 5 | Video |
| | 4.0 /5 | Gamomat | Fruit | 3 | Video |
| | 4.0 /5 | Gamomat | Egyptian, Mythology | 5 | Video |
| | 4.0 /5 | Gamomat | Fruit | 5 | Video |
| | 3.5 /5 | Gamomat | Magic | 5 | Video |
| | 3.5 /5 | Gamomat | Egyptian | 5 | Video |
| | 3.2 /5 | Gamomat | Animals, Racing | 5 | Video |
| | 3.0 /5 | Gamomat | Fruit | 5 | Video |
| | 3.0 /5 | Gamomat | | 5 | Video |
| | 3.0 /5 | Gamomat | Egyptian | 5 | Video |
| | 3.0 /5 | Gamomat | Love | 5 | Video |
| | 3.0 /5 | Gamomat | Fruit | 5 | Video |
| | - | Gamomat | Animals, Jungle | 5 | Video |
| | - | Gamomat | Fairy Tale, Love | 5 | Video |
| | - | Gamomat | Adventure, Fishing | 5 | Video |
| | - | Gamomat | Adventure, Medieval, Dragons | 5 | Video |
| | - | Gamomat | Egyptian, Historical | 5 | Video |
| | - | Gamomat | Fruit, Gems & Jewels | 5 | Video |
| | - | Gamomat | Animals, Sports, Adventure | 5 | Video |
| | - | Gamomat | Nature, Wildlife, African | 5 | Video |
| | - | Gamomat | Asian, Historical | 5 | Video |
| | - | Gamomat | Historical, Military | 5 | Video |
| | - | Gamomat | Fruit | 5 | Video |
| | - | Gamomat | Egyptian | 5 | Video |
| | - | Gamomat | Fruit | 5 | Video |
| | - | Gamomat | Animals, Nature, Wildlife, African | 5 | Video |
| | - | Gamomat | Animals, Nature, Wildlife | 5 | Video |
| | - | Gamomat | Lifestyle, Medieval | 5 | Video |
| | - | Gamomat | Magic | 5 | Video |
| | - | Gamomat | Antique, Roman | 5 | Video |
Book Of Juno
Rated 4 /5
Take 5 Triple Rush
Rated 4 /5
Books & Temples
Rated 4 /5
50 Flaring Fruits
Rated 4 /5
The Land of Heroes
Rated 3.5 /5
Book of Crazy Chicken
Rated 3.5 /5
Black Beauty
Rated 3.2 /5
Maaax Diamonds
Rated 3 /5
Wild Rapa Nui
Rated 3 /5
The Book Beyond
Rated 3 /5
Book of Romeo and Julia Golden Nights
Rated 3 /5
Sticky Diamonds Double Rush
Rated 3 /5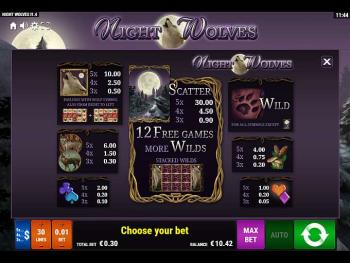 There are

27

slots remaining