Ganapati Online Slots
The inspiration for many slots come from various cultures, but with Ganapati, they are all about bringing Japanese culture to players around the world with online slots. We can't remember having seen a culture-based slot developer with games that were as nice as these, and no matter where you come from, their offering will definitely have something for you. While they don't have the largest portfolio out there, they definitely have things handled when it comes to the quality end of their work.
Visual Presentation
You'll get a variety of different styles of visual presentations with their games. Titles like Dragon Hunter have highly detailed, anime-style animations. On the other hand, something like Sushicade is a bit more cutesy and cartoony with less of a serious edge. This kind of range in how they present their titles is a really important part of their portfolio as a whole because players probably wouldn't be that interested in dozens of games that all look the same, which is something that could happen if they weren't focusing on giving players such a great experience.
Features and Gameplay
For the majority of their slots, action is the name of the game. They tend to lean towards titles with high hit-rates and features that somewhat often. This also means that what they have to offer usually has a low-volatility slant to it, but they do have some titles with higher levels of volatility and the bigger swings that come along with it. Something interesting about this is that they tend to match up the gameplay styles with the seriousness of the games themselves, and that helps to create cohesive experiences for players that seem to really "flow" well.
In Summary
Ganapati produces some really great slots, and they stand out for paying so much attention to detail. While most of their games have some serious slant towards Japanese culture, they're varied enough that you don't feel like you're playing the same thing over and over. Along these lines, we think they have a tremendous future when it comes to carving out a very serious piece of the international market. This is the kind of thing that we really like to see in terms of a company bringing together a lot of high-quality titles with a stylistic edge.
| Slot Name | Rate | Software Name | Theme | Reel | Type |
| --- | --- | --- | --- | --- | --- |
| | 3.8 /5 | Ganapati | Japanese | 5 | Video |
| | 3.0 /5 | Ganapati | Chinese | 5 | Video |
| | 3.0 /5 | Ganapati | Chinese | 6 | Video |
| | 2.5 /5 | Ganapati | Japanese | 5 | Video |
| | 2.5 /5 | Ganapati | Japanese | 5 | Video |
| | 2.0 /5 | Ganapati | Sci-Fi, Aliens | 5 | Video |
| | - | Ganapati | Japanese, Food | 5 | Video |
| | - | Ganapati | Japanese, Art | 5 | Video |
| | - | Ganapati | Sports, Japanese | 5 | Video |
| | - | Ganapati | Fruit | 5 | Video |
| | - | Ganapati | Japanese | 5 | Video |
| | - | Ganapati | Japanese | 5 | Video |
| | - | Ganapati | | 5 | Video |
| | - | Ganapati | Japanese, Festivity | 9 | Video |
| | - | Ganapati | Dragons | 5 | Video |
| | - | Ganapati | Animals, Sports | 5 | Video |
| | - | Ganapati | Asian, Japanese, Comics | 5 | Video |
| | - | Ganapati | Asian, Japanese | 5 | Video |
| | - | Ganapati | Animals | 5 | Video |
| | - | Ganapati | Animals, Asian, Flowers, Chinese | 4 | Video |
| | - | Ganapati | Asian, Chinese | 5 | Video |
| | - | Ganapati | Space, Fruit | 5 | Video |
| | - | Ganapati | Asian, Chinese | 5 | Video |
| | - | Ganapati | Gems & Jewels, Luxury | 5 | Video |
| | - | Ganapati | Space, Gems & Jewels | 5 | Video |
| | - | Ganapati | Animals, Ice, Cute and Fluffy | 5 | Video |
| | - | Ganapati | Music, Dance | 5 | Video |
| | - | Ganapati | Mystical, Magic | 3 | Video |
| | - | Ganapati | Gems & Jewels, Dragons | 6 | Video |
| | - | Ganapati | Asian, Chinese | 5 | Video |
She Ninja Suzu
Rated 3.8 /5
Great Beauties of China
Rated 3 /5
Journey to the Gold
Rated 3 /5
Onmyoji
Rated 2.5 /5
Samurai Girl
Rated 2.5 /5
Abduction
Rated 2 /5
Pikotaros Pineapple Pen (PPAP)
-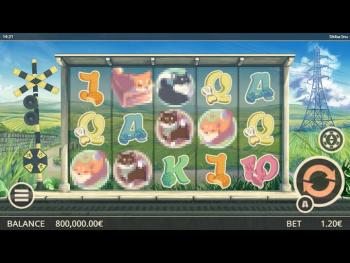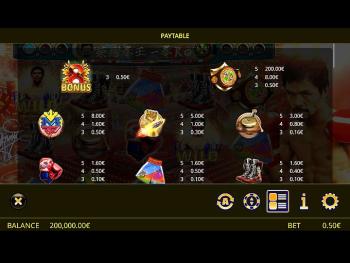 There are

2

slots remaining