Casino Heroes 3.0 Launches With Huge Additions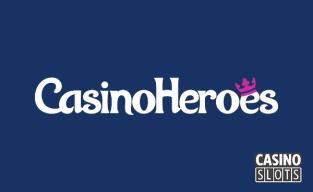 Casino Heroes is known for giving players a different type of experience with plenty to do to have an immersive experience. They have now upgraded to version 3.0, and a ton of new content and extra areas to explore have been added as a part of this launch. This is on top of some extra promotions they're running to give you plenty of value just for playing your favorite titles.
What's New in Casino Heroes 3.0
To start off, there's a brand new island for players to check out, and it's called Mythical Mountains. You'll find that there are also 10 new "fallen god" boss enemies to fight, and they each have treasure that you'll want to collect. There's a new style of map view that looks gorgeous, and things have been optimized even further for mobile players on both smartphones and tablets who want to take their play with them on the go. The campaigns have been improved as well, and players will have access to new games that are exclusive releases too.
On top of all of this, players will have opportunities to get some extra value as well. If you're from Norway, you'll be able to pick up 10 free spins on the Joker Pro slot. Players from Finland will be given 10 free spins on Gemix, and a free €5 no deposit bonus is being given to players from Sweden. Players love freebies, and these free spins and no deposit bonuses could easily turn into much more if you hit things right on the reels.
Gamification in Online Casinos
Casino Heroes 3.0 is one of the best examples of gamification in an online casino that you'll be able to find. The idea is to create a game world where players can advance their avatars and explore virtual areas while playing their favorite casino games. This puts you in a position to get a lot more out of your experiences, and that's exactly the type of thing that increases replay value and avoids issues of players getting bored with their games after a while. Their extensive game selection and mobile platform also help with this as well.
Sources
Press Release, Casino Heroes 3.0 is LIVE herogaming.com, September 21, 2017