North Carolina Player Wins Six Figures at Bovada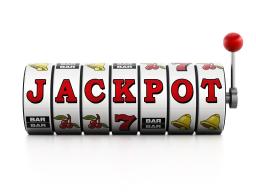 Online slots are known for producing huge winners, and Bovada Casino has shown that they have more than their fair share of big payouts. It seems like they always have another major win, and this is the case once again with a player who goes by Mark B. from North Carolina. He was able to take down a score worth $183,468 after a run at the Food Fight online slot, a game produced by Realtime Gaming. This is a sizable win for sure, and it just goes to show that winners are being made all the time at this particular casino.
The Food Fight Slot
Food Fight is an interesting choice in slot to play in 2015. It has a format with five reels, three rows and nine paylines that a lot of people assume is "outdated" just because there aren't dozens of ways to win on every single spin. What these people don't realize is that solid gameplay never gets old, and with its fun food fight theme and multiple features, this is a game that people will be playing several years down the road.
While this game has a progressive jackpot, that's not the only way to win a big payout. There's a solid 6,250x top payout along with other four-figure wins, and there are two different bonus features. The first is an Ice Cream Scatter bonus that allows you to line up a cherry, ice cream and cone to get an instant win payout based on the size of your bet. The Food Fight bonus feature also pays as much as 3,960x based on getting a bowl, ice cream and cherry where you choose targets for throwing your food.
The Bovada Difference
Something that makes Bovada stand out is that they have a really popular set of games that tons of players enjoy every single day. These games come from different software developers instead of all of their titles being built by the same company, so players get a nice amount of variety. In addition to this, it gives them more games to choose from to begin with, and these are the reasons why it seems like they have a major winner of six figures or more multiple times each month. With a ton of popularity and lots of titles to pick from, it's the natural result.