Elk Studios Online Slots
Elk Studios has been operating since 2012 with an excellent selection of ever-improving games to show for it. But besides being an industry veteran, what else does the company have to offer? Simply put, they excel in mathematics, graphics and game design. The three main components of any slot.
In this article, we'll take a deeper look at what sort of games you are going to encounter, how the games play out in general, and what are some of the highlights of the game selection. If you want to jump right in and experience the games for yourself, you can do so by trying the games in demo mode right here.
Ivanhoe, Kaiju and other themes
Whether it's history or more contemporary culture, you are certain to run into an array of interesting and exciting themes. Godzilla ransacking cities...why not look for the novelty alone?
It's not just history and popular culture either, as the games offer a plethora of different entertaining themes. It's evident that game design really is one of the company's core strengths, as all of the subject matter is clearly presented and fitting for each game.
But what about paylines, game types and other features, do they change from one slot to another incredible variety with setups.
Looking for three-reel slots?
ELK Studios has you covered. What about slots that don't come with reels at all? You'll find all of that here too. Different paylines? You guessed it, plenty of options to explore with these games.
The basic type that you'll find in this collection is a five-reel slot. Paylines in these differ from the normal five to hundreds, or different experimental setups. This of course means that games change from low to high volatility, though most tend to also come with jackpot-like big wins.
Common features found in ELK Studios slots
Do you yearn for wilds, scatters, bonus spin and re-spins? You'll be glad to know that these are quite common features in most of these games. You can expect both simple re-spins and a mixture of other bonus features such as multipliers to go with the bonus spins.
...looking for something more? The jackpots, in addition to the already big wins, will certainly leave you with enough coins to cash out.
Usually, these slots also come with bespoke specials. Sometimes that means extraordinary bonus spins, at other times it means completely custom-made mini-games that come with different stages. All in all, there's plenty to keep busy in-between spins.
Graphics, audio and compatibility
ELK Studios is a Swedish game producer, and like most other gaming companies that hail from this iGaming power-country, they too take great pride in staying at the front row of modern technology. Mobile compatibility is, therefore, a given. Likewise, the graphical style and detail are as good as it gets. Audio effects are a step above the norm, with musical pieces often playing in the background...and not in a loop.
| Slot Name | Rate | Software Name | Theme | Reel | Type |
| --- | --- | --- | --- | --- | --- |
| | 5.0 /5 | ELK Studios | Adventure | 5 | Video |
| | 5.0 /5 | ELK Studios | Mystical, Dragons | 5 | Video |
| | 4.0 /5 | ELK Studios | Movies | 5 | Video |
| | 4.0 /5 | ELK Studios | | 5 | Video |
| | 4.0 /5 | ELK Studios | Adventure | 6 | Video |
| | 4.0 /5 | ELK Studios | Ice, Fruit, Beach | 6 | Video |
| | 4.0 /5 | ELK Studios | Space | 6 | Video |
| | 4.0 /5 | ELK Studios | Space | 6 | Video |
| | 4.0 /5 | ELK Studios | Animals | 6 | Video |
| | 4.0 /5 | ELK Studios | Adventure, Mining | 6 | Video |
| | 4.0 /5 | ELK Studios | Mayan | 7 | Video |
| | 4.0 /5 | ELK Studios | Space | 6 | Video |
| | 4.0 /5 | ELK Studios | Action, Cops & Robbers | 3 | Video |
| | 3.3 /5 | ELK Studios | Historical | 3 | Video |
| | 3.3 /5 | ELK Studios | Space, Gems & Jewels | 5 | Video |
| | 3.0 /5 | ELK Studios | Cars | 3 | Classic |
| | 3.0 /5 | ELK Studios | Adventure | 6 | Video |
| | 3.0 /5 | ELK Studios | Gothic, Horror, Halloween | 5 | Video |
| | 3.0 /5 | ELK Studios | Mystical | 5 | Video |
| | 3.0 /5 | ELK Studios | Retro | 3 | Video |
| | 3.0 /5 | ELK Studios | Fantasy | 5 | Video |
| | 3.0 /5 | ELK Studios | Mystical, Mythology, Magic | 5 | Video |
| | 3.0 /5 | ELK Studios | Adventure, Egyptian | 5 | Video |
| | 3.0 /5 | ELK Studios | Adventure, African | 6 | Video |
| | 3.0 /5 | ELK Studios | Fruit, Retro | 3 | Video |
| | 3.0 /5 | ELK Studios | Adventure, Aircraft | 6 | Video |
| | 3.0 /5 | ELK Studios | Fantasy | 5 | Video |
| | 3.0 /5 | ELK Studios | Wildlife | 6 | Video |
| | 3.0 /5 | ELK Studios | Crime, Detective | 5 | Video |
| | 3.0 /5 | ELK Studios | Egyptian, Vegas | 5 | Video |
Wild Toro II
Rated 5 /5
Mystic Orbs
Rated 5 /5
Bloopers
Rated 4 /5
Wild Toro
Rated 4 /5
Ecuador Gold
Rated 4 /5
Tropicool
Rated 4 /5
Stars Of Orion
Rated 4 /5
Illogicool
Rated 4 /5
Nitropolis 3
Rated 4 /5
Taco Brothers Derailed
Rated 4 /5
Coba
Rated 4 /5
Cygnus 2
Rated 4 /5
Freeway 7
Rated 4 /5
Ivanhoe
Rated 3.3 /5
Dreamzone
Rated 3.3 /5
Route 777
Rated 3 /5
Tahiti Gold
Rated 3 /5
Blood Lust
Rated 3 /5
Crusader
Rated 3 /5
Knockout Diamonds
Rated 3 /5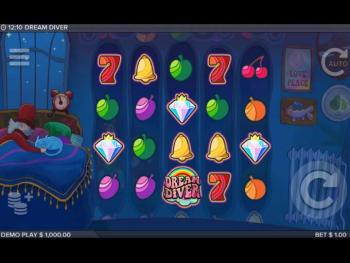 Dream Diver
Rated 3 /5
Fate Of Fortune
Rated 3 /5
Book Of Toro
Rated 3 /5
Zulu Gold
Rated 3 /5
Toro 7s
Rated 3 /5
Pacific Gold
Rated 3 /5
Phoenix Graveyard
Rated 3 /5
Buffalo Toro
Rated 3 /5
Propaganda
Rated 3 /5
Book of Sam
Rated 3 /5
There are

48

slots remaining