WMS Online Slots
In 1943, Harry Williams founded WMS when he invented the innovative tilt mechanism for pinball machines. As the company progressed they kept their innovation, moving into the home video market in the 1980's and the casino industry in the 1990's.
New online slots
Today they design, manufacture and distribute land based and online slot games across the world. WMS believe they have had such success with their company as they re-invest their revenues into research and development. Before any new games are released they carry out a pre-launch investigation consisting of; market research, prototype testing, in-casino testing and performance evaluation. Once the game goes live they have a post-launch research evaluation, which consists of; customer feedback and a detailed look into how they could develop the game further in the future.
Their games that launch online have often been tested in land based operations first and have; therefore, already proved popular with players. When it comes to their games, you will feel like a kid in a candy store as there is a great array of games to play. They have; licensed games (I Love Lucy, John Wayne, Star Trek, KISS and Wizard of Oz), video games (Bier Haus, Jackpot Block Party, Star of India and Jungle Cats) and progressive games (Willie Wonka and the Chocolate Factory). New games are also continuously added to their portfolio.
The return to player percentage on their games tends to range between 91.84% and 97%. If you would like to try some of their games for yourself, then we would suggest you pay a visit to Redbet, Unibet or Slots Magic. Psst, you can also trial some of their games in demo mode.
| Slot Name | Rate | Software Name | Theme | Reel | Type |
| --- | --- | --- | --- | --- | --- |
| | 4.8 /5 | WMS | | 5 | Video |
| | 4.8 /5 | WMS | | 5 | Video |
| | 4.8 /5 | WMS | | 0 | Video |
| | 4.8 /5 | WMS | | 5 | Video |
| | 4.8 /5 | WMS | | 5 | Video |
| | 4.8 /5 | WMS | | 0 | Video |
| | 4.8 /5 | WMS | Halloween | 5 | Video |
| | 4.7 /5 | WMS | | 5 | Video |
| | 4.7 /5 | WMS | Magic | 5 | Video |
| | 4.7 /5 | WMS | Love | 5 | Video |
| | 4.5 /5 | WMS | | 5 | Video |
| | 4.5 /5 | WMS | Mythology | 5 | Video |
| | 4.5 /5 | WMS | Greek, Mythology | 5 | Video |
| | 4.5 /5 | WMS | Fruit, Tropical | 5 | Video |
| | 4.5 /5 | WMS | Magic | 5 | Video |
| | 4.5 /5 | WMS | | 0 | Video |
| | 4.5 /5 | WMS | | 0 | Video |
| | 4.5 /5 | WMS | | 5 | Video |
| | 4.5 /5 | WMS | Fishing | 5 | Video |
| | 4.5 /5 | WMS | Animals, Nature | 5 | Video |
| | 4.5 /5 | WMS | | 0 | Video |
| | 4.5 /5 | WMS | Party, Drink, Dance | 5 | Video |
| | 4.5 /5 | WMS | Movies | 5 | Video |
| | 4.5 /5 | WMS | Greek, Mythology | 5 | Video |
| | 4.4 /5 | WMS | | 5 | Video |
| | 4.4 /5 | WMS | Aztec, Jungle | 5 | Video |
| | 4.3 /5 | WMS | | 5 | Video |
| | 4.3 /5 | WMS | | 5 | Video |
| | 4.2 /5 | WMS | Fantasy, Fairy Tale | 5 | Video |
| | 4.2 /5 | WMS | | 5 | Video |
Blue Lagoon
Rated 4.8 /5
Mayan Sun
Rated 4.8 /5
Riches Of Rome
Rated 4.8 /5
Tiger's Realm
Rated 4.8 /5
Whipping Wild
Rated 4.8 /5
Vampire's Embrace
Rated 4.8 /5
Mermaid's Gold
Rated 4.7 /5
Mojo Rising
Rated 4.7 /5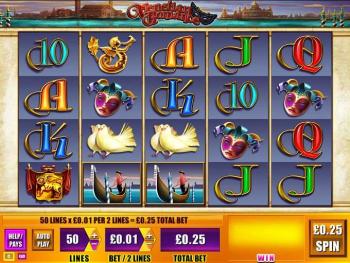 Venetian Romance
Rated 4.7 /5
Game of Dragons II
Rated 4.5 /5
Kingdom of the Titans
Rated 4.5 /5
Kronos
Rated 4.5 /5
Luau Loot
Rated 4.5 /5
Magic Wand
Rated 4.5 /5
Palace of Riches II
Rated 4.5 /5
Plataea
Rated 4.5 /5
Reel Rich Devil
Rated 4.5 /5
Reel 'em In - Big Bass Bucks
Rated 4.5 /5
Riches of the Amazon
Rated 4.5 /5
Samurai Master
Rated 4.5 /5
Super Jackpot Party
Rated 4.5 /5
Willy Wonka and the Chocolate Factory
Rated 4.5 /5
Zeus 1000
Rated 4.5 /5
Jumping Jalapenos
Rated 4.4 /5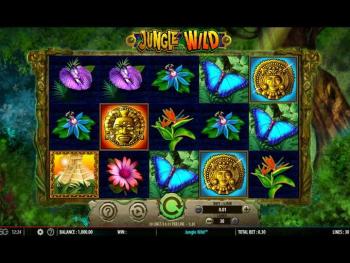 Jungle Wild
Rated 4.4 /5
KISS™
Rated 4.3 /5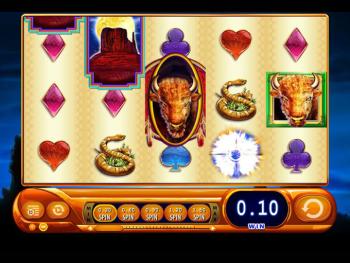 Buffalo Spirit
Rated 4.3 /5
Crystal Forest
Rated 4.2 /5
Griffin's Gate
Rated 4.2 /5
There are

98

slots remaining